Hello, Saviors!
This is an announcement to let you know that the Founder's Server : Exclusive Access is available for purchase on Steam.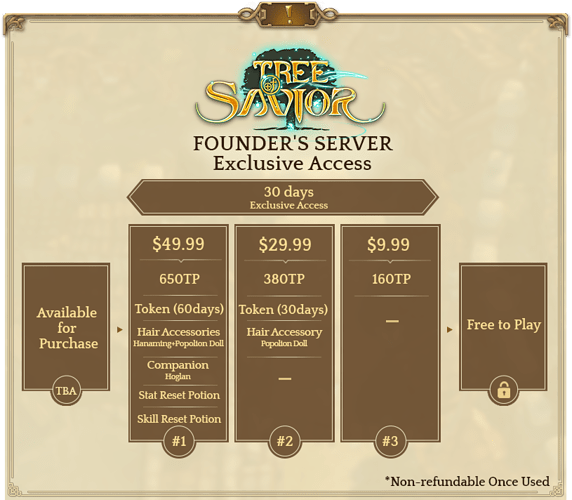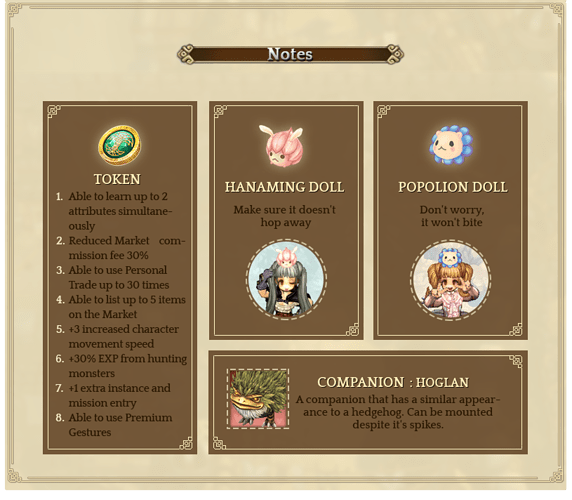 You can find the DLC product and make your purchase on the following page:
Please note the following
Service Schedule
Founder's Server Open Date : Tuesday, March 29, 2016 02:00 AM (EDT)
Free to Play Server Open Date : Thursday, April 28, 2016 (EDT)

2. Purchasing the Founder's Server : Exclusive Access does not directly allow access to the founder's server.

We will create more worlds in order to avoid waiting queues by keeping an eye out on the demand shown prior to the March 29th opening.


In addition, please refer to the below for information on how to claim your Founder's Pack in the game.


Information on the Founder's Pack exclusives and TP:
The items will be sent to your in-game message box via GM message that will be accessible after Team creation. You may choose which character you wish to give the items to from the GM message.

You may only receive the items on one world so please choose carefully.

There will be no time limit on when you can redeem your items. You may decide to receive them at the time of your choice.

The Hoglan companion is obtainable in-game from Companion Traders for 453,600 Silver. The purchasers of Access Pass 1 will be provided with a Hoglan Voucher that can be exchanged at the Companion Traders.

The Hanaming and Popolion Doll Hair Accessories cannot be obtained in-game. They may be obtainable in the future through other products or events.

The Stat Reset Potion cannot be obtained in-game, while the Skill Reset Potion can be purchased from the TP shop.

Token benefits cannot be paused / restarted once the Token is used. Please make sure you wish to receive the benefits before using Tokens.

A maximum of 3 options can be enchanted on the Hair Accessories by purchasing "Enchant Scrolls" from the TP shop.

TP obtained from the passes can be used to purchase premium items from the TP shops in the cities.


Best regards,
IMC Staff
[UPDATE - March 19th, 2016]
The release date on the Steam store page is PDT which is due to Valve's standards. Service will be commenced at the time mentioned above on the 29th of March.
[UPDATE - March 22nd, 2016]
The Token benefits have changed to provide 1 extra instance entry for dungeons and missions due to balance tweaking. We will make a more detailed announcement regarding the whole list of changes soon.