Britt the Bugcat
Hello,
This is the introduction of my cat, Britt (aka Bug) for the companion event. Sadly Britt passed away a year ago and I lost a big amount of her pictures. Following is her best picture with her classic round bug eyes: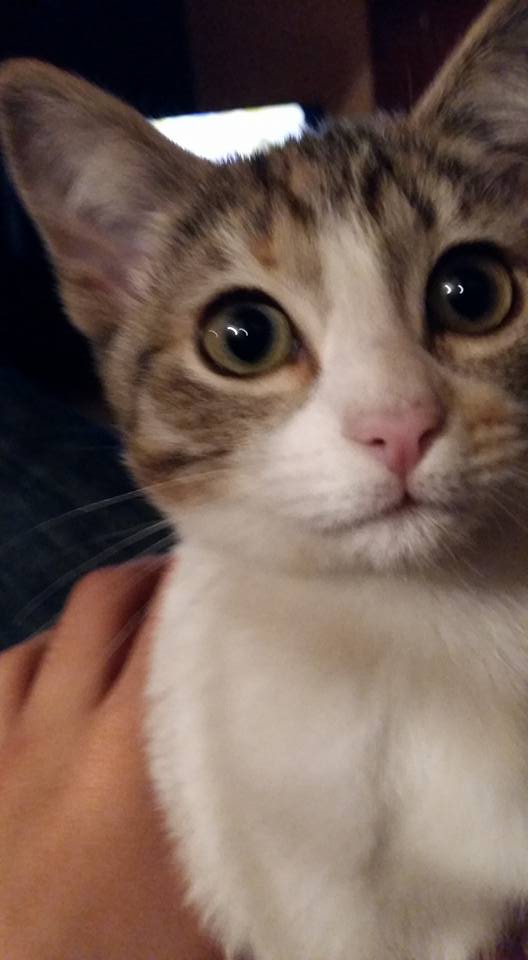 This is Britt. Even though her full name was Brittnay Matthews (in honor of a character of a Youtube series) I mostly called her Bicho. In spanish, Bicho means bug, and I called her that cause she would scurry and hide under stuff.
Britt was almost like a daughter to me. She was my first cat and I ended up finding her on the street and keeping her while working and going to college. I wish I could have met her at a different time in my life to have given her the time that she deserved, but she without doubt was happy and made my life happy.
She was curious beyond words. One time I got some tacos on my way from work late night and because she was smelling them I ended up squirting some sauce on her eye by accident.


After spraying her with water for a bit she got better.
I had to move to the USA because of legal reasons and on the airport I was unable to take her with me beacuse people were being rude. A couple of months later because of a complication in a doctor procedure, she passed away.
After having this 1 pet I learnt a lot on values of life and these fellas. Pets are way more dependant than kids. They nedd a huge amount of attention, and I wish people would think more before getting them out of impulses.
I loved Bug and I wish she could be saved in ToS, my favourite MMO.
Thanks and have a good day,
Korros ¨[NA] Klaipeda