Hi my name is Gojira, I am a bearded dragon. My species is one of the most adorable and lovable ones out there, (Due to being a bearded dragon I understand if you think I am biased, but, I don't think I am)
This is me as THE most adorable baby ever, I was only 3 months old when I made my human pet take this pic.
I mean look at that smile, how can you not love me after seeing that.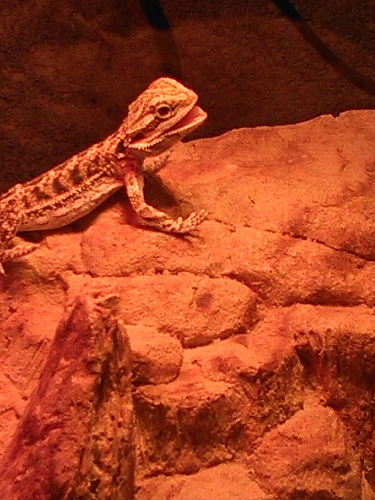 Due to me being a new user I must post the rest of my pics as comments to this post.