Hello! S1lv3r here. Or Wolf24 as most Orsha/Klai people know me.
As many people has pointed out. The 290 practonium quest items have been added to the database and a chain of quests to get the materials to make it. Since this is a work in progress, i will make it really short for now, before adding images/times/requisites
---
Sage Master and Linker Master Questline
You unlock this at lvl 290, its a bit of gimmicky questing with a boss fight at the end of Linker Master quests. Nothing out of the ordinary or too complicated.
The objective of these quests is obtain Absidium Ore
https://tos.neet.tv/items/649016
You will need it to craft this recipe
https://tos.neet.tv/items/7113030
That provides the so fearsome Mystical Cube (same item as Mishekan 317 quest)
Once we obtain all the ores, we find our first obstacle. We got no recipe.
---
The recipe seems to come out from … another RECIPE
https://tos.neet.tv/items/7113031
Crafted with 10 piece of papers and 2 Magic Powder (from enchant master)
Then we can see the following list of quests that provide the piece of papers
https://tos.neet.tv/quests?by_reward=misc_scrollskulp
Now, an important note:
ALL OF THEM ARE HIDDEN QUESTS THAT REQUIRE MEET CERTAIN REQUISITES/TRIGGERS TO MAKE THEM APPEAR
Also, as of right now (My current state) I haven't been able to find the Recipe to craft them but got all 10 piece of papers. But better start to work on this guide!
*These quests are individual of each other and can be completed at any time once the requisites are met
---
https://tos.neet.tv/quests/50258
UNUSUAL EYES
First obstacle for most people.you will need a Flower Branch head accessory.
https://tos.neet.tv/items/628093
This item is a low chance reward from Legwyn Family Gravity Gimmick.
How to trigger this quest:
Equip the Flower Branch item

Talk to Jurus Acc Merchant on Orsha

Get the quest
I HIGHLY recommend sharing with your guild/party/friends a single head accessory, since its quite rare to get.
---
SWORD PELT
https://tos.neet.tv/quests/50262
Leprasa Pond. This one is quite straighforward except for a peculiar step i will list now.
Attack 1 dummy with as many multi hits as possible. There is a time window when the dummy will STOP regenerating, make sure to kill it before it starts regenerating again!

You will get a Sword Pelt quest item on your inventory quest items section

Now, use the SORRY emote right in front of the submaster NPC

Talk to her and complete the quest
Additional tip:
---
Unexpected News
Pre-requisite
Location: Mochia Forest
Quests The Legwyn Family's Tragedy (3) (85)
Sit in front of and talk to Squire Williya.

Complete the quest
Yup! that simple
---
Good News
Pre-requisite
The Demons' Goals (53)
This quest may be a bit tricky to start. Other than requiring having finished all Novaha quest line, you will have to go back to knidos jungle and talk to every npc on the village UNTIL they show a dialogue bubble over their head everytime you talk to them.
Once all the npc get this bubble chat go to Novaha Institute and talk to Rose, she will provide you the quest.
Another tip: to trigger the Good News quest:
If people in Knidos Jungle didn't ask(baloon chat) for Rose and Edmundas, you must go to Koru Jungle and talk with merchants you didn't talked yet(maybe you skipped that 3 lost merchants you've seeked with Laswy).
---
The Lost Object
Location: Pelke Shrine Ruins
Quite easy quest, once you find the trigger:
Look for a trigger quest item on the following locations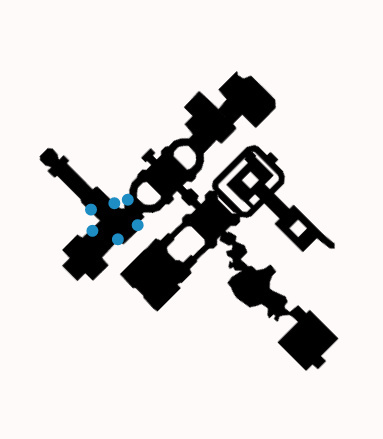 Then deliver it to Elder's Granddaughter and she will give you the quest.
---
Victims' Request
Location: Carlyle's Mausoleum
Pre-requisite
I Won't Give It To Them (2) (74) (Carlyles questline)
This quest was a PAIN to get.
The npc spawns at FIXED times over the day
A time confirmed on Orsha/Klaipedia
9:00 PM
2:00PM (confirmed now)
Server Time
Talk to the npc and get the quest.
---
Ferrets and Their Grabby Hands
Kill Ferrets around Bellai Rainforest until you get a Ritual Device

Talk to Village Headman and get the quest.
---
Precious Object
Location: Downtown
Pre-requisite
White Lie (3) (184)
Same as Carlyle. A npc will spawn at a FIXED time
Confirmed time:
8:00pm Orsha/Klai server time
10:00am
10:30am
11:00pm
Not confirmed:
** 12:30am**
Server time
Normal Cheerio Morning chat
Talk to the npc and get the quest
---
Competitive to the Extreme
Location: Inner Enceinte District
[Murmillo Master] Phelixia
This is quite funny to trigger
Break ALL your armor (0 durability left) while wearing it
Kill any monster around Enceinte District

Talk to the Murmillo Master and get the quest
Note: You can repair your weapon/shield to complete the quest objectives.
To impress the Murmillo Master, you must defeat either a monster 3 levels or more above yourself, or a special, elite or boss monster of up to 5 levels below you.
---
To the Fortress of the Land
Location: Inner Enceinte District
Pre-requisite
Revelation of Fortress of the Land (214)
This quest DEFINETLY not only has that quest as prerequisite. I had it available to me as soon as i got here, but several people has mention not been able to see it even if they have the Revelation quest complete already.
Also
Get the trigger and get the quest
---
And now, you should have your 10 piece of papers. Now, all we have left is to find the recipe to craft them together. I will gladly receive any information regarding its location. Meanwhile, happy questing!