Ok, i guess IMC will not read my support ticket and we never will get a response maybe because they know nothing about the problem, soooooo…
i will post it here, and try luck if they see it here:
Whats the really problem right now???
two days ago we havent access at all to ANY ToS server hosted on amazon Brasil(52.67.6.83, 52.67.20.143, 52.67.11.119), yesterday the magic happens, we can finally enter, but then we get dumped or dropped from the server when we go to a random map or small plaace, so what happened, yesteday we recovered the connection to 2 of 3 Servers on amazon Brasil, (for my case 52.67.6.83 and 52.67.11.119, i guess the same for all who can enter), so we dont have connection to 52.67.20.143, how do i know???: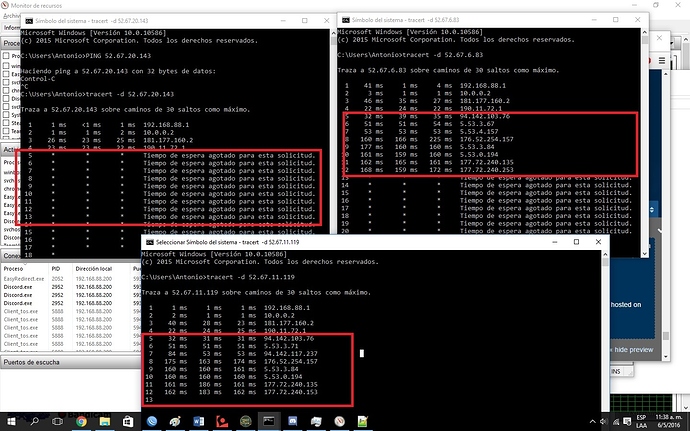 So what is this server, isnt a failover or an alternative server? No, this server is used for maybe dungeon or small places and load balancing maps, how do i know this???: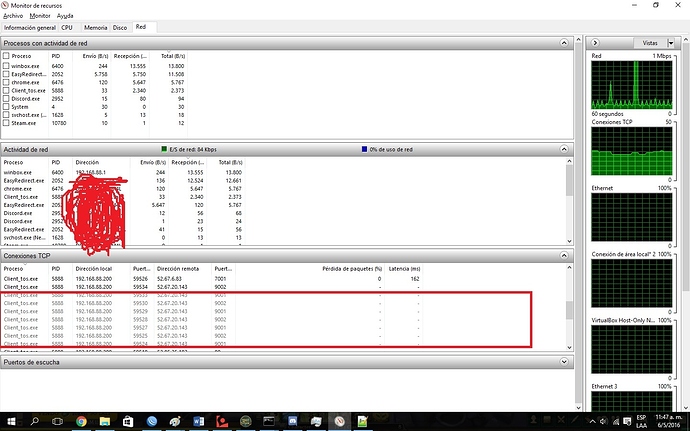 Ok so why is working with WTFast, or Brasil?. they arent blocked or have direct routing to Amazon brasil (in my case with WTFast i dont jump on a local internet provider router who doesnt know how to reach to amazon brasil server 52.67.20.143 (cause is forbidden or blocked by the next hop, or by ip address).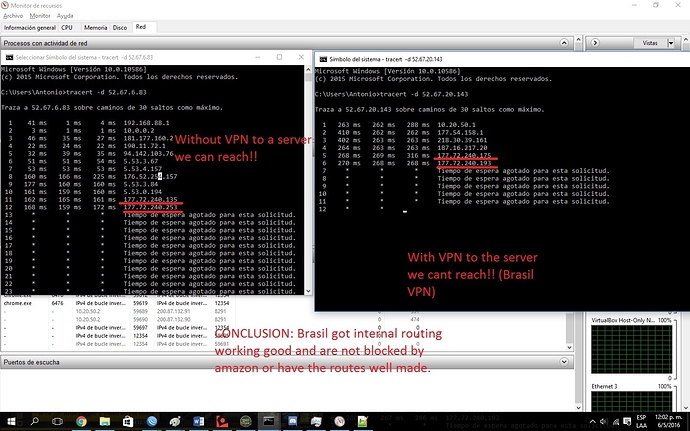 So u will be saying right now… "ohh i get ur point" or "Stfu i will continue to spam that this server is a crap and do nothing about", yeah, whatever u say, but how can we get this solved:
How to Solve
First of all you can solve anything by yourself
, what is needed to be done is for IMC to really understand the problem and call Amazon BR and tell them to unblock the 52.67.20.143 (like they did it yesterday with the other two servers that werent available), they are from USA, maybe in usa they are not blocked or have the correct path to the 52.67.20.143, so they say, everything is all right here, and this will never be solved.
So right now you will be saying "how can i help to solve the problem",
POST UR TRACERT TO THE 3 SERVERS AS THE FIRST PIC ON THIS POST, SO THEY CAN SEE IT WHENEVER THEY LOGIN AND SAY WOW… WHAT IS THAT, OH HERE IS THE PROBLEM
, and solve the damn thing.
Thank you for reading the Long post with pictures lol.