Please fill in as much as you can :
Date and Time(Please, specify the timezone) : 23:50 (BR)
Server Name: Silute
Team Name: Silver_Fangs
Character Name: -
Bug Description :
players abusing bugs for weapon refinement. There are guilds with many people popping up with shiny weapons, famous guild members like Skyline, Silent, Paradise. Look this weapon, a player linked in shout. It's impossible to refinement +30. Some will argue that rich people can, but it's a lie. I saw weapons with high refinement and full potential.
Steps to reproduce the issue :
1)
2)
3)
4)
Screenshots / Video :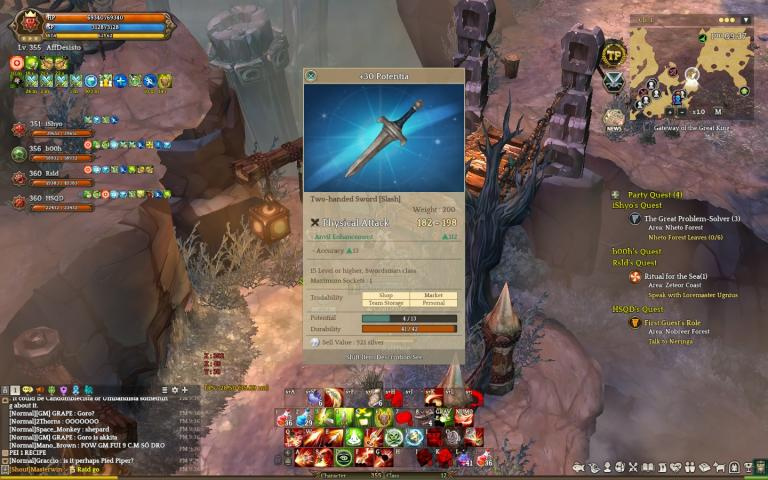 Please Read this topic: Weapon +26 using crash channel
Game Control Mode (Keyboard/Joypad/Mouse) :
System
CPU :
RAM :
Graphics Card :
Mainboard :
Storage :
OS :
Internet Connection :
Country, Region :