Hi guys, it seems that i cannot find the right NPCs to talk about Asana, from Fedemian to Fede Suburbs, Escanciu, Ancient Garden, Stele Road.
It seems that not all of the NPCs would talk about Asana and merchant/class masters wouldn't talk about her, too.
Back to the problem, I cannot find anyone saying that "Asana chan is in Tenant farm", should i talk to objects or anything interact-able ? I've been running through the maps nearly 10 times and i feel like Asana-chan has long gone.
Also, there are 3 NPCs at Escanciu Village that I cannot start conversation, I wonder if they can say anything about her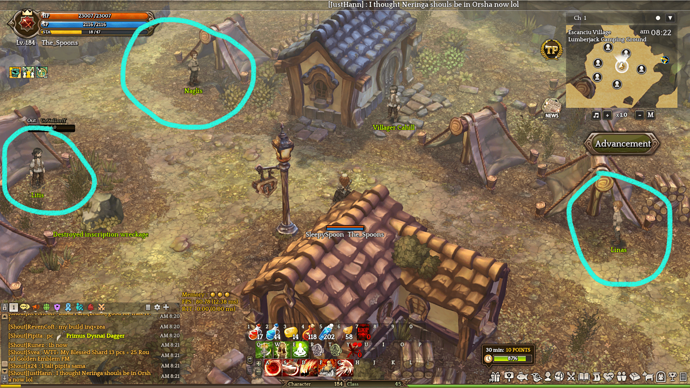 Has anyone had the same problem as me? or is there any requirement to let NPCs talk about her ?
Please help TwT I've done all of the tedious tasks and this (supposedly the easiest) is the one i'm struggling ( U m Ụ )