(Clearly ripping off from another thread, just a TLDR bit longer, since there are no Monks in kToS …)
R.I.P.

Monk
2016-2018
Greetings. Have you ever heard about Monk?
Monk is one of the, if not most irritating Damage class to play.
It used to have worth taking with Double Punch spam.
It used to be able to carry through DPS in parties.
It was a controversial DPS class that those main-ed it knew its worth.
Now this is a picture from the last time we saw Monk: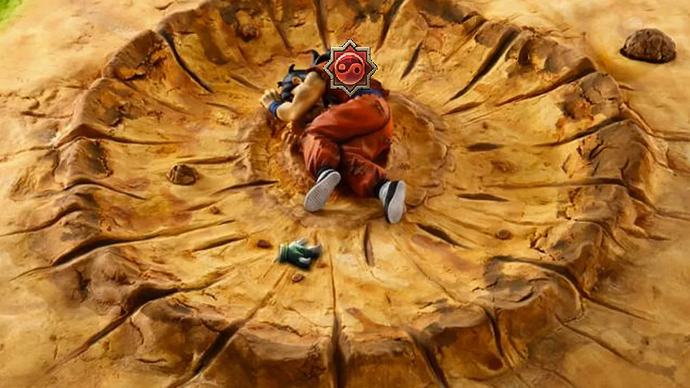 Monk-kun has decomposed and returned to earth, so let us press F to pay our respects.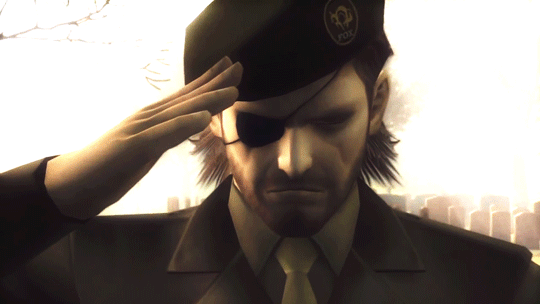 If you want to avenge him, please join this cause to make IMC listen to us and make them stop butchering this class any further than they have already been doing since way, way, waaaaaay before Re:Build. Monk in Re:Build has the following skill set:
Iron Skin: 15 points for only 7.5% physical damage reduction while a similar skill [Stone Skin] with up to 9.6% on BOTH physical and magic damage reduction with attributes. Unnoticeable physical damage reduction at best. With that said, mobs in Re:Build don't hit that hard anyways, so why even bother with this skill.

Double Punch: What used to be the main DPS skill of Monks is now just a stance copied off from Nak Muay that reskins Auto-Attack and whose only worth is it being attributable for 60% more skill factor at best (A total of 160%, why even bother). The Attack Speed from the stance is only useful if you do not have enough DEX, and DEX from armor is more than enough to make up for the Attack Speed. Also, there is no point increasing Attack Speed past a certain point (2-3 Double Punch per second, easily achievable with getting DEX from gear in ANY class combination) due to Hit Delay so you cannot Double Punch any faster. On top of that, Monk's skills take so much time to use that you have no time to even Double Punch. Its Strike debuff is removed, making it a worthless skill that isn't worth any points, unless you want to add 1 point to break structures faster with Double Punch/have Chaplain in your build for Visible Talent (no problem capping Visible Talent damage without Double Punch in the first place, so moot point), or max if you have no DEX in your armor. Palm Strike and Hand Knife take so long to use that you can literally rotate between Palm Strike + Hand Knife and Energy Blast with little downtime, just enough to buff up or use a burst damage skill or two AKA no need to Double Punch at all. Basically, useless skill. (Note, auto-attacking with dagger offhand alone without any buffs is faster than Double Punch level 15, that's how pointless this skill is)

Palm Strike: Probably the only half-decent skill in Monk as of now. Does half-decent damage with 4 overheats, and ignores a portion of enemy defense (0.5% at level 1, 7.5% at level 15). Loses its bleed attribute, but its not like that bleed is worth much anyways. Kinda funny how Shinobi's Raiton No Jutsu uses the same animation. Does not get much faster with more Attack Speed in Re:Build.

Hand Knife: Got hit hard by IMC and had its knockdown remove attribute taken away. Deals damage with additional damage based on enemy SPR (additional damage not exceeding character max damage) and Armor Ignore attribute. IMC increased the range of the skill a LOT (literally reused Hand Knife from old Hand Knife + Deprotected Zone Synergy), but with no way to remove the knockdown, so the skill sends any monster you hit it with flying high up in the sky where no one can hit them. Even when monsters hit the ground, they keep bouncing up and down for a bit, and probably due to position desync or something, you still can't hit them AKA a good 1-2 seconds of you and your party not being able to damage those mobs in that duration. Furthermore, it can ONLY be used in combination with Palm Strike (1 second timeframe to use Hand Knife afterwards), so if you get interrupted, you cannot use Hand Knife until you use Palm Strike again AKA one use of Hand Knife gone. IMC probably made this combo thing into Hand Knife to make it feel special, but in this case it simply cripples the skill. Using the skill messes up mobs for your party, but not using it cuts off a major part of your DPS (CBT knockback Monk memes). Does not get much faster with more Attack Speed in Re:Build too. A skill to avoid in parties.

Energy Blast: Same Energy Blast as with iToS. However, its charge time is increased from 2.5 seconds to 5 seconds, and its knockback remove attribute is deleted. Along with rebalanced damage to be lower, while the damage in theory sounds half-decent, the usage of the skill is anything but. 5 seconds to charge the skill, maybe 1-3 seconds to re-position yourself to hit all enemies, and 6 seconds of channeling Energy Blast makes it about 12-15 seconds of being immobile while using Energy Blast hoping enemies do not sidestep your Energy Blast that's very lacking in the horizontal hitbox department. In terms of DPS alone, you're better off just using Double Punch with Auto-Attack buffs to do close or similar damage (unless enemy is weak to Holy). The knockback remove attribute being deleted also brings back the issue of mobs flying out of your screen unless you lure and hit monsters against a wall (not available half the time), forcing your whole party to follow suit. Without a wall, your Energy Blast simply displaces mobs out into the horizons, forcing you to not use Energy Blast for killing mobs in a party AKA another major part of your DPS (CBT knockback Monk memes again). While it has a synergy with Krivis Divine Stigma (Double Energy Blast hits), Divine Stigma only affects 5 enemies, so its use is limited in mobbing and rarely used outside bossing. This also forces Monks to take Krivis (another underpowered class in Re:Build), further bringing the build down should Monks choose to use the synergy.

One-Inch Punch: Hits enemies with a punch with 4 overheats that deals Silence and HP/SP drain. With that said, the skill got hit with a really HUGE nerf. Its damage is nerfed to the point where its not even worth talking about on a DPS standpoint (Better to just auto-attack with buffs instead), and its HP drain is negligible at best. Increasing levels give it more damage and more duration on its HP/SP drain, but with that said, the damage and drain is not even worth talking about. Using One-Inch Punch again merely refreshes the drain duration of its already negligible HP/SP drain, so one would think its better off just using the skill to refresh drain debuff. However, you deal more damage overall just spamming all 4 overheats in one go so why bother. Also to add that while the animation of One-Inch Punch may look like its range was increased, its range is still as short as ever. A skill only worth 1 point since its Silence debuff is an attribute that does not increase duration with level (even adding points in Iron Skin has more worth).

God Finger Flick: Does the same thing it did in current iToS, but with 4 overheats, and its strike debuff duration got cut in half (from 10 seconds to 5 seconds, or 3 seconds due to God Finger Flick animation). Would be nothing much to complain about, until you realize Palm Strike and Hand Knife takes so long to use that 3 seconds is almost not enough to use one pair of Palm Strike + Hand Knife. It still only hits 1 enemy, limiting its use to bossing only (or chasing running players by flicking silver at them). A clunky skill as always, but with how Palm Strike + Hand Knife is, all the more clunkier.

Golden Bell Shield: This skill just keeps changing every time IMC touches this skill, and now its a different skill entirely while IMC gives Oracle the original Golden Bell Shield in the form of Foretell. Used to be invulnerability, but now its a skill that resets all Monk skill cooldowns and a 50% damage boost to Monk skills ONLY for 10 seconds (or 8-9 seconds due to Golden Bell Shield animation), along with a darn long 60 second cooldown and the removal of its pain barrier attribute. The duration of the buff is too short to even use skills properly (like, 3 God Finger Flick and 2 Palm Strike + Hand Knife pairs not taking into account the time taken for mobs to fly up and down), much less even Energy Blast. The skill cooldown reset seems also pointless with how long each Monk skill takes to cast so by the time some skills are used, there are always a few other Monk skills to use. What used to be a Monk's shield is now a flawed DPS buff. Buff lasts so little, damage buff not enough, cooldown lasts so long. (Note, Monks do more damage spamming Palm Strike + Hand Knife without God Finger Flick when under Golden Bell Shield than with God Finger Flick unless God Finger Flick is maxed, just a funny thought).
ToS used to have Monk, Scout and Hunter in the underused department. Monk being only usable for low Ping players and even then irritating for most to use, on top of getting nerf after nerf with no buffs before Re:Build, Scout being irrelevant in ToS prior to Re:Build and Hunter being neglected for so long prior to Re:Build. Scout became its own class tree with OP classes and Hunter got nicely buffed, but now Monk has become irrelevant and even detrimental in builds for Re:Build.
Monk in Re:Build is flawed damage-wise and "class design"-wise, where just buffing damage numbers isn't enough, and a rework should be put into consideration. Monk skills with increased animation time makes it so that Monks have no time to use other skills (maybe a 1-2 skills or a buff or two) due to the increased animation and Energy Blast taking more than 11 seconds to use. Adding classes with more attack skills simply serves to add skills in the overall skill set that will not be used, and in the situation where Monks do add such classes, they will probably figure that at that point, it's better to remove Monk for better class due to how Monk is now. For a class that only has damage going for it, its damage is lackluster at best, while other classes have significantly better damage with utility skills, or have similar damage but quite a bit of useful utility skills to offset the lack of damage. Monk as of Re:Build is as irrelevant as it can ever be in Re:Build and in any point where Monk is considered, there are significantly better choices to choose from other than Monk.
Without any doubt, Monk is the worst class on Re:Build. There's a LOT of room for improvement and creativity, so please do something about our martial art class.
Here are some suggestions to pick from:
Rework Monk entirely, the class right now feels so irrelevant, bare-boned and worthless in Re:Build, especially compared to other stronger, much more useful classes in the same cleric tree.

Reorganize what skills should be level 5, 10 and 15.

I'm very curious what is Monk's "Uniqueness and Personality" because clearly there is none of that at the moment. Please get your thoughts right on what Monk should be before even touching and reworking Monk.

Bring back more attributes (knockback remove attribute, strike debuff attribute, etc etc)

Make more synergies with other classes like Zealot

Introduce more useful attributes to Monk

Rework Monk's "combo" idea. Only Palm Strike + Hand Knife has this, and its already working badly. At least get this "combo" idea working properly and fluidly, not this mess Monks have now. Maybe something like Corsair's hit counter from Jolly Roger where Monks get more damage the more they hit? Monk is so bare-boned right now any idea works.

Move Monk out of Cleric into a different tree

Iron Skin:
- Increase the physical damage reduced, and make the skill work on magic damage too (why in the world is Iron Skin worse than Stone Skin, just from name alone)
- Make an attribute that allows enhancing the skill
- Make the skill do more than just decreasing damage, like CC mitigation, Pain Barrier or something, lots of creativity here …
- At least make it so that when under Iron Skin, Monks have a blue aura around them like the blue aura that appears when using Iron Skin for fashion sake or something.
- Change Iron skin an attribute that allows Monks to use it as a C-guard with old Iron Skin effect, but allow it to block all damage.
- Delete the skill and make a new skill for Monk. The skill's usefulness is so negligible in Re:Build. I'll argue even old Iron Skin is better to some extent since it actually reflects back Velcoffer attacks in a pinch.

Double Punch:
- At least give Monks a bare-handed fist stance with Double Punch
- Make an attribute that increases double punch damage in exchange of SP (like releasing chi into attacks)
- Convert the whole skill into an attribute that changes auto-attacks to punches and increase attack speed, and delete the skill. It is a pointless skill to even level.
- Make some combo effect for Double Punch or something (like every 10 hits a damage buff happens, or every few hits giving increased attack speed and damage or a hit count mechanic or something, a lot of room for creativity here seriously), Double Punch is a pointless skill to the point its even better off having it in its olden state where it at least can do DPS-worthy damage.
- Increase Double Punch damage. No matter how low Skill Factors can go, 100% skill factor hitting as fast as auto-attack is just a worthless version of auto-attack that costs skill points. If you seriously think players are going to spend 100,000+ attribute points to increase that to 160% for an attack that Monks will very rarely use, I think a rework is in order.
- Delete Double Punch entirely and make a new skill for Monk.

Palm Strike:
- Increase its damage
- Increase the defense ignore, 7.5% is just far too little and far too unnoticeable to even be any sort of buff.
- Decrease the wind-up and animation of the skill
- Make the skill be more affected by attack speed, the skill even with maxed Double Punch and Chaplain attack speed buffs does not seem affected by the increase in attack speed.
- Bring back its additional damage scaling from enemy defense, and make the additional damage not limited to maximum character physical attack.
- Give its knockback back,and bring back knockback remove attribute.
- Increase its range.
- Maybe give it some other function like a stun or an armor break debuff or something

Hand Knife:
- Increase its damage
- Increase the defense ignore, 7.5% is just far too little and far too unnoticeable to even be any sort of buff.
- Decrease the wind-up and animation of the skill
- Make the skill be more affected by attack speed, the skill even with maxed Double Punch and Chaplain attack speed buffs does not seem affected by the increase in attack speed.
- Bring back knockdown remove attribute, or at least rework Hand Knife's knockdown so its possible to hit the monsters when they are flying up and down and bouncing around.
- Either at least get this "combo" idea that IMC has for Monk right, or please make it so that Hand Knife is 4 overheat, and delete this "combo" mechanic entirely. Feels very irritating that Hand Knife can only be used after Palm Strike, and if you miss the window due to circumstances like knockback, CC etc, Monks literally lose one "overheat" of Hand Knife.
- Make Hand Knife "combo-able" with more skills like One-Inch Punch, Hand Knife and Double Punch.

Energy Blast:
- Increase its damage
- Reduce its charge time and maybe increase the amount of ticks it does. Skill as of now on a DPS standpoint is very half-baked.
- Reduce the amount of time taken to channel Energy Blast
- Increase Energy Blast horizontal hitbox
- Make Energy Blast Holy-Strike-Physical
- Bring back knockback remove attribute. That attribute was made in the first place due to how notorious Energy Blast's knockback is.
- Make Energy Blast's knockback more controlled. I remember in a CBT ToS promotion video the knockback was not as awful so it can be changed
- An idea to make it so after a certain amount of Double Punch or Palm Strike + Hand Knife, charge time for Energy Blast is reduced and damage is increased or something
- Make it so Energy Blast can be moved so Monks can shift and "sweep" Energy Blast to mobs wandering around at the side
- Make a suction effect around the Monk using Energy Blast and around Energy Blast hitbox so anyone close to Energy Blast gets pulled in
- (Krivis buff) Give Divine Stigma more love and buff it more. Death Sentence outclasses Divine Stigma heavily and Divine Stigma + Energy Blast synergy is only worth it on stationary bosses.

One-Inch Punch:
- Increase its damage a LOT, One-Inch Punch is so weak no one even bothers with this skill other than for its silence attribute.
- Decrease the wind-up and animation of the skill
- Make the skill be more affected by attack speed, the skill even with maxed Double Punch and Chaplain attack speed buffs does not seem affected by the increase in attack speed.
- Increase the HP drain portion of One-Inch Punch's HP/SP drain
- Remove its 4 overheat and in turn, increase its damage by a LOT for one good burst skill.
- Make it so the HP/SP drain from One-Inch Punch is stackable, either 4 separate ticks of One-Inch Punch or kinda like Retiarius Blandir Cadena's Bleed.
- Increase its hitbox to reflect the range of its skill animation in Re:Build
- Make it so if One-Inch Punch crits, the ticks from the HP drain crits 100% throughout the bleed of that One-Inch Punch
- Increase its silence duration

God Finger Flick:
- Increase its strike debuff duration
- Decrease the wind-up and animation of the skill
- Make it so that the debuff hits enemies around the monster hit by God Finger Flick, and debuffs them too (kinda like Appraiser Blindside)
- Make it less clunky and make it be affected by attack speed.
- Increase the range of God Finger Flick
- Rework or delete God Finger Flick

Golden Bell Shield:
- Don't use the same animation as Double Punch casting please. make a different skill animation.
- Decrease the wind-up and animation of the skill, 10 seconds is a very short buff for a class with its skills' animation increased
- Bring back pre-Re:Build Golden Bell Shield. Re:Build Golden Bell Shield is just that worthless
- Increase the duration of the buff
- Decrease the cooldown of the skill
- Bring back Golden Bell Shield skill animation, why was that removed, the animation looks cool.
- At least give the skill some sort of CC mitigation, Pain Barrier, or something. For a Shield its really anything but a shield.
- The skill cooldown reset seems pointless for such a class that never runs out of skills to use. Maybe find a better idea for the skill?
- Rework or delete the skill and replace it with a new skill

Rework Monk entirely
There are probably a lot more ideas that can be thought of, but that just goes to show how underpowered, bare-boned, useless, flawed and bad Monk is in Re:Build. Monk has been nerfed again and again since forever with no significant buffs (other than one time Monks got Double Punch attack speed buff and IMC made Double Punch spam a legit thing). So many ideas were given in the course of that period, but in the end it fell on the wrong ears. Exorcist got a better "Energy Blast", Shinobi got Palm Strike as a revamped skill animation, Oracle got the original Golden Bell shield, and Nak Muay was born from the culmination and crystallization of Monk ideas from Monk mains who wanted the ideas to be used for their class. Its been so long since any sort of buff has been given to Monk. Rebuild is the perfect chance for this, and its about darn time for Monks to finally get a significant buff, not some measly, insignificant, minor, unnoticeable hitbox increases, or buffs that in the end got removed/nerfed, or buffs that never made it out of kTest.
There, it's time to stop the Monk nerfs. Make the class actually viable in Re:Build.