You can read it here: https://treeofsavior.com/news/?n=298
So with the only NA servers confirmed, we would now need some information on which will be the most suitable for us to play (which will have better pings).
We need server designations and the location of said designations, so when 29 hits, we will be already aware which server we need to get on.
(In example: Server "tiamat" located in NewYork, Server "bahamut" located in Boston).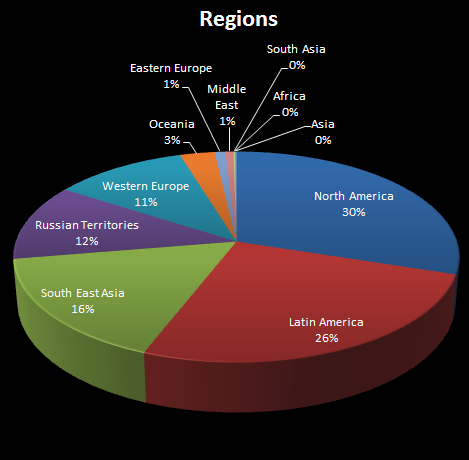 Your announcement has a bit of controversy in it.
By your own data… about 30% of your community has better pings towards EU than it has to america (and that only by the raw sales data, it does not account for f2p), so im kinda unsure how much more "support" you want before agreeing to an EU server.
If i want to be painfully honest it seems to me that the company decided that there will be no other servers. Ever. They just did not have the balls to state this outright because of fear of backlash.
Thats just my opinion, i could be totally wrong on that note, but honestly: How much more support do you want if 30% does not justify having a server which is closer to half of the community? 50? 60? 100? 101?
I mean honestly, nobody asked for oceania servers, but something closer to a… pretty damn big chunk of your paying customers would had been appreciated.
But well… we will see how this turns out. If pings will be an issue (and by the looks of it:
they will be, since if the video is correct even 200ms can and will cause huge dps differences) then you might have just killed off roughly 20-50% of your playerbase because you could not be asked to open a single EU server.
Lets hope that im wrong and everything will turn out for the better, but seriously guys… your statement is really… problematic.
The free transfer to any future servers however is appreciated, and im really hoping that having only NA servers will not ruin the game for us… you know, the other half of your playerbase.