I've seen many asking different things about the Search party feature but they're scattered through this sub forum. So for IMC staff, I will try to compile them here.
1) Search for party : better match making add roles
Many time dungeons or missions can become a pain in the ass because your party composition sucks. So here's the thing, player will choose himself the role he wants to play so the game won't have to determine itself and just try to match up players.
Example: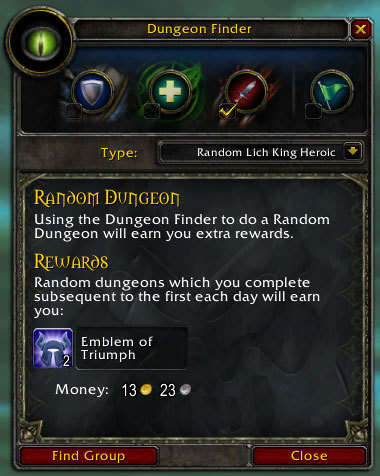 The con of this, dps will have to wait longer to find a party but at least when they will find one it will be balanced.
2) Search party: queueu pre-made group together
Many time, when I play with a friend and we queueu together we don't enter the same mission/dungeon.
3) Dungeon/mission: vote to kick system
Recently many players have experimented leechers or met high level who rushed the boss to kill it alone.
I think a vote to kick system is the minimal that should be implemented.
The con is that abuse can happen from group of friends punishing wrongly a stranger that entered the search party with them. But not be able punish the Afkers and rushers is also bad.
WIP