Hey Guys,
My knowledge of the rebuild is very incomplete as is everyone's, but this stat change from the korean notes caught my attention and I am very concerned: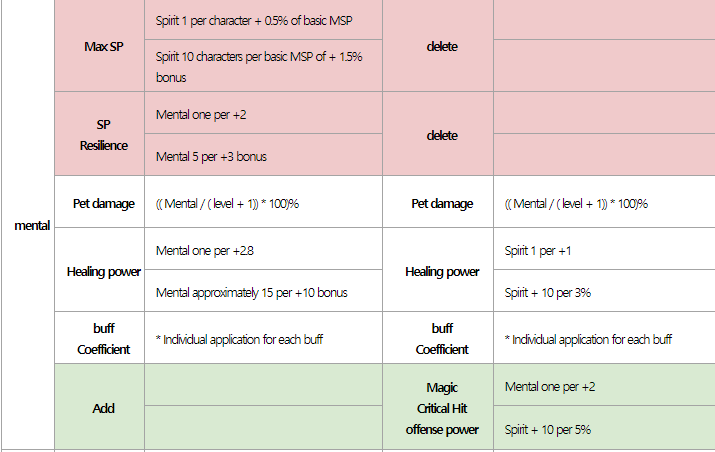 Mental is I assume spirit, and it looks like max SP and SP regen are being removed from it. As you guys are fully aware, blind faith only works well off a very high SP pool. So… is blind faith a dead skill now? It was my favorite zealot skill and I really enjoyed the other benefits of running high spirit like large amounts of healing power and being able to forgo pardoner blessing in lieu of my own.
How do you think zealots are going to be compensated for this huge nerf to the rank 9 skill?