Hello! Unfortunately I lack the skills necessary to make these look pretty, but really would like to see a proper 2-handed blunt weapon for monks–punching with a giant mace is wonky.
If my design is chosen, I hope the talented artists at IMC can make the tonfas much prettier.
Anyway, I present a 2-handed blunt mace skin: Royal Tonfas!
Possible layout on back: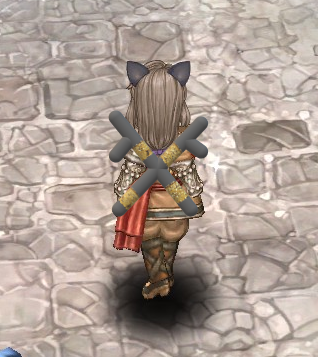 Thanks for viewing and have a great day!
-Katt