Title: You're Coming With Us
Server: Telsiai
Team Name: Shiseptiana
Description: With all those class system changes, Rever, my farmer char will have to join the new class tree and say goodbye to featherfoot. He has no choice if he wants to keep thauma & linker. Thank you for your support all this time, Miss Kyoll Lurawa!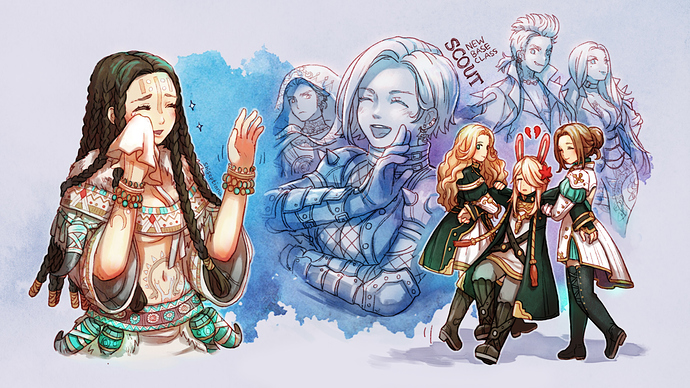 lineart version: