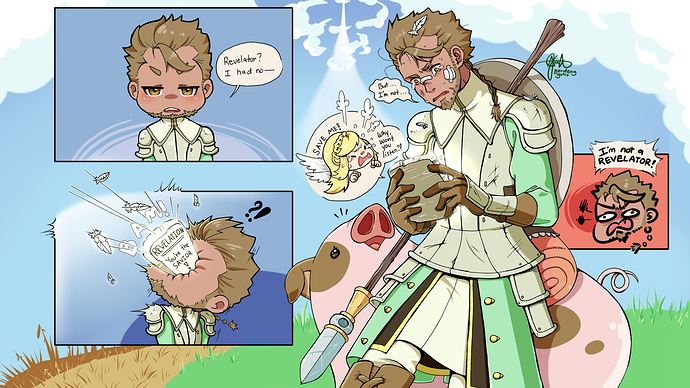 Title: In Denial Revelator
Server name: Telsiai
Team Name: Berdengguhit
Carassius has been dreaming about the Revelation every time he sleeps, but still denies that he is one. All he wanted in life is to be a normal soldier with less responsibility, and being a Revelator, he thought, is not for him.
Laima, however, isn't giving up on him. Her Kupoles secretly guides him to the Revelations without him knowing, ending up saving everyone.
Still, he denies his work and everything was of Revelator's.
(( My boy's name is Carassius, but IGN is Carassus coz ack typo…
))