Title : …Fishing?
Server name : Telsiai
Team name : Shiseptiana
Description:
Poor popo can't even enjoy the water peacefully with all those people fishing and swimming.
Fishing is one of ways to make the most out of your summer at Klaipeda. But there are so many weird things you can get from fishing there. Klaipeda people need to stop throwing random things into the river.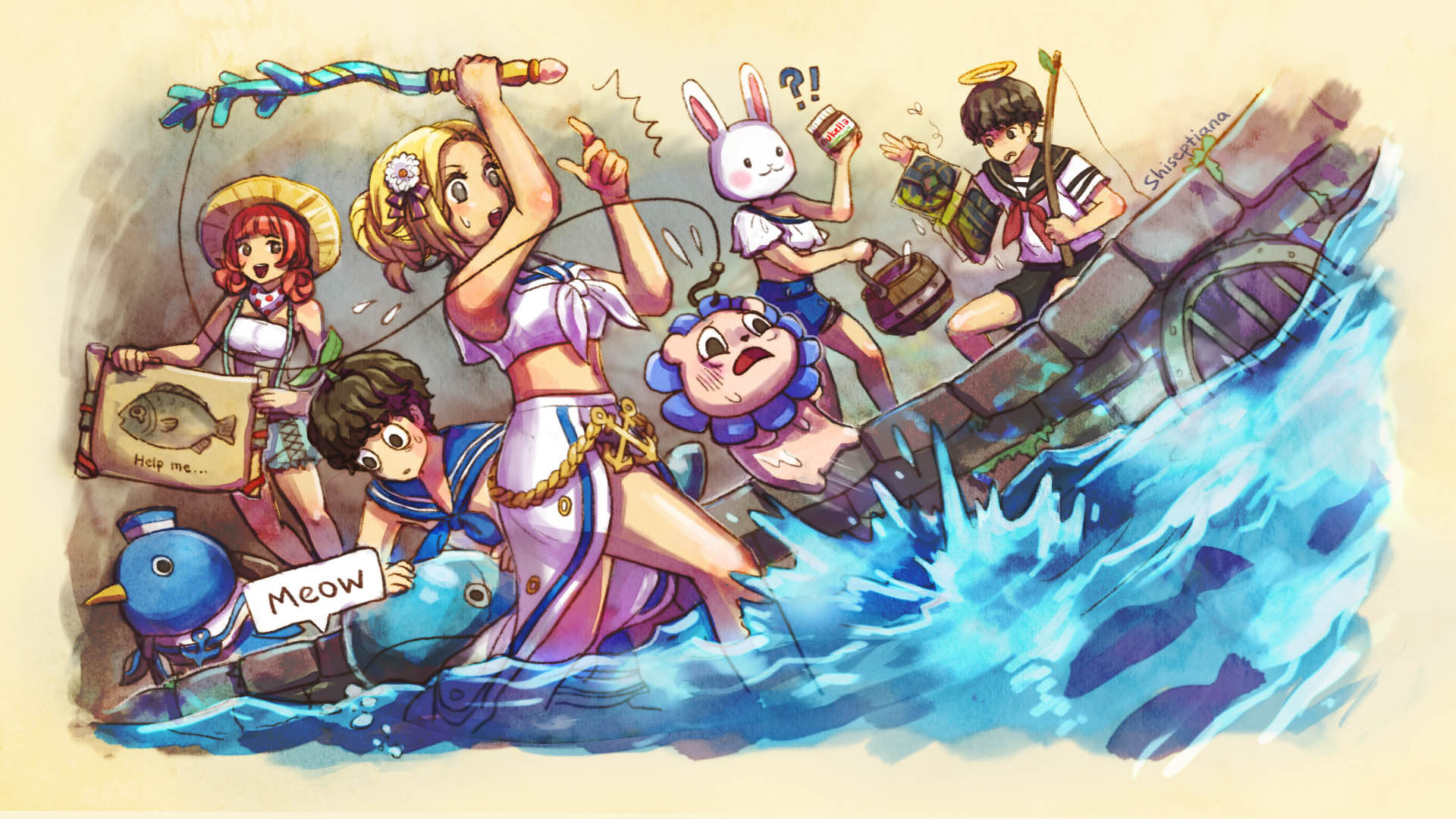 lineart version