Title: Ausrine's Summer Getaway~
Server: [SEA] Telsiai
Team Name: Lyselle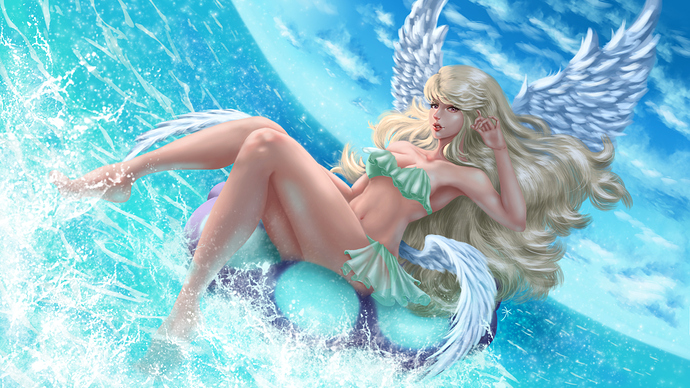 While the Revelators as well as Gesti's army are working hard to find out about Ausrine's whereabouts… this might be what she's probably doing, away from all the nonsense happening in the world, getting some peace and quiet.
Edit - Added wings to lower back as pointed out by @Aoi_Kanashi (Thanks!) + some other details.