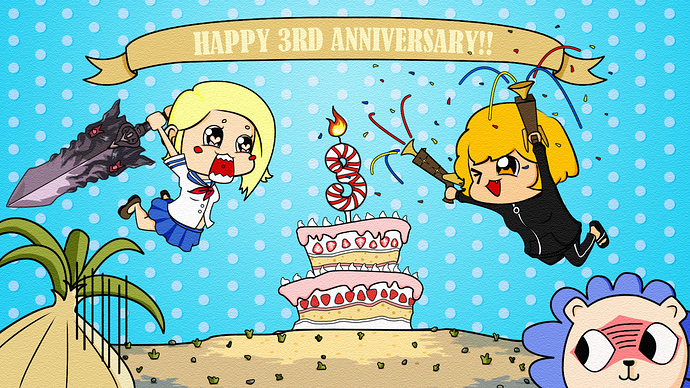 Hi everyone!
Happy 3rd year anniversary! This is my art piece EAT DA CAKE!
The poor cake is going to be slashed into pieces and eat by cute sowrdie and gunman, hope they can get a buff which give +9999 loot chance!
Server: [sea] Telsiai
Team Name: NiaR-Project
Like the post if you like the picture!