Hello!
For those unaware, Anastazija in Fedimian gives 1 riddle everyday per character to recover an Adventurer Token. There are a lot of maps in the pool and each riddle will make you go to one of these maps.
One of them is Irredian Shelter. This token is located in a part of the map you need to activate the right portal. For that, you kill mobs. Sometimes you stay for 2 minutes, 10, 20, 30, 40+ minutes to open the portal. (map below)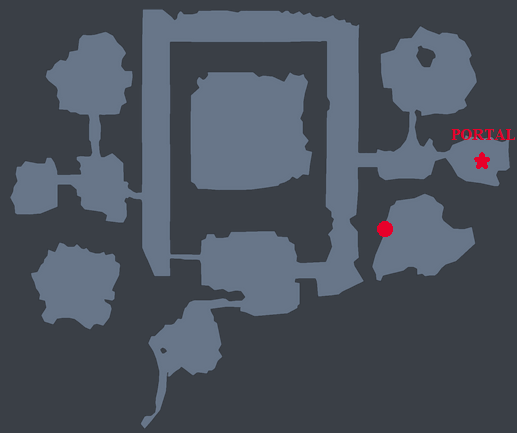 Please, either remove the map from Anastazija Riddles or change the location of Adventurer Token or instead of a portal, put that statue for us to use Seal of Space.
Thank you.