Have a 2 days off from work but since morning earlier today can't login because of this.
Thank you in advance for any advice/help or reply.
(GMT+8)
Server Name: Telsiai
Character Name: All Characters
Bug Description :
(Error Code 8)
The channel has closed due to an unexpected problem.
It will remain unavailable for a few moments.
Returning to lodge.
Steps to reproduce the issue :
Initiating the game/Starting the game
Screenshots / Video :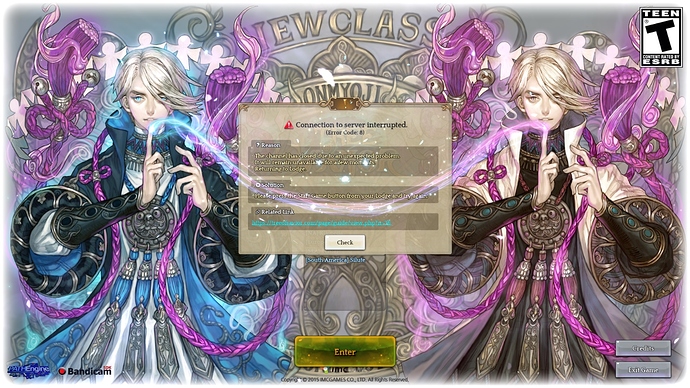 Game Control Mode (Keyboard/Joypad/Mouse) :
PS4 Controller
System
CPU : AMD-A8 3870
RAM : 8GB
Graphics Card : GTX 750Ti
Mainboard : Gigabyte GA-A75M-S2V
Storage : 1TB Western Digital Blue
OS : Windows 7 64-Bit
Internet Connection : 20mbps Fiber Optic
Country, Region :