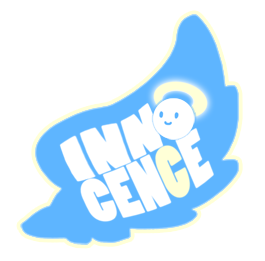 Welcome to the recruitment page of Innocence! Below you will find everything you need to know about the guild.
[details=About us] Innocence is a guild created in Klaipeda of the North American server. We are an honest and humble guild that prides itself on playing the game with as little problems as possible. It is fundamental that that this game should be played honestly and innocently. roll credits It is a guild that tries to do as much as this game allows while straying away from all sources of drama around. We're very keen on getting a guild where everyone enjoys everyone else's company.
Creation Date: 6/11/17
[/details]
Motivation for Creating the Guild

This game has gone through some tough times. Trying to refrain from white knighting IMC as much as possible, problems in the form of bugs, exploits, afk farming, and much more run rampant in the game on regular basis. Whether or not that is the fault of IMC or just purely from the players themselves is subject to interpretation. However it seems that most problems that players conduct are completely justified by them since "everyone else does it". So I wanted to create a space in which all of that was strictly outlawed. One where people could play with others in the guild without wondering if their entire money supply was bought with dollars or done through exploits of any kind. Innocence becomes a community in which that is realized.
[details=Core Tenets of the Guild] This is primarily a social guild that is able to tackle on high level events as well. Whether it is dailies or ET/Solmiki or leveling alts or just enjoying life in town all day socializing, Innocence does it all! We are strictly against any and all questionable behaviors in game. We are a guild that plays the game the way it was intended, free from all the exploits of everyone and everything around us. Thus, any sort of behavior that grants an unfair advantage over others, whether that be botting, rmting, afk farming, multiple set ups, etc. will not be tolerated. Laima is watching and will cry if you do.
tl;dr This guild is very strict on any form of behavior that provides unfair advantages over others.
[/details]
[details=Criteria for Joining] Honestly, I think everyone should be allowed to join. If you're a new player with a day of experience but will play regularly, you're more than welcome to join in and someone will help you through as you can easily get to max level within a few days if not a week or two if you try. If you are a veteran that's been playing since beta with multiple 330s and a full solmiki set, you're also very much welcome. What's more important than your ability ingame is your personality outside of it. If you aren't a good fit for us and don't embody the principles of the guild, you will not be allowed to join. Once GvG again becomes a thing, I would request that everyone have a character for GvG that they can use. I do wish that those that join be able to play on a regularly basis. Casual players are fine but if you're playing once a week, then there's a problem. I strongly recommend that all members have Discord available as that is just such a useful tool for communicating. It is also the place I will be posting all sorts of information that will be useful to both new members and veterans alike. Those in the guild range from all sorts of time zones so we are by no means restricted to only those in NA. But know that those in more obscure time zones might see not always see certain people if they are 12 hours apart for example. Guild members should just in general be a good enough person to help out others in the guild. To paraphrase a certain old man, "We're not desperate for more members, we simply want good ones."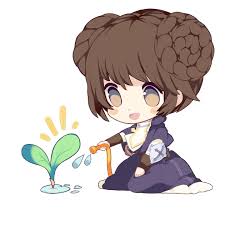 tl;dr Be a decent person and you should be more than welcome to come join!
[/details]
[details=What we do] Well long story short, everything. If possible that is. Dailies and leveling of course will be here.
It's also a great place to trade items and such among others. Having a guild just makes the experience of ToS so much better. New Players can relish in all the information around that can be accessed through asking our more experienced members and veterans has a place to look for dailies, get to know people, and in general, have more of a wholesome social experience while playing! Those interested can also participate in ET and solmiki parties as well. Farming, gear grinding, and alting are all better when there's people to share it with! I will try to hold as much events as I can in the form of movie/game nights, ingame events, picture taking, etc. to those interested. GvG will be conducted if and when that ever comes back. All in all, we try to do everything this game has to offer. Guinea pigs will be given out as well to those interested as well!
Guess which one is me. (Hint: I'm the closest thing to the camera.)
[/details]
[details=Criteria for Expulsion. Aka Rules.] Obviously, as shown through the motivation for the creation, one must be completely free of all forms of problematic behavior. This includes but is not limited to:
RMT ing of any kind
Afk farming (whether that be with necromancers or pet farming)
Knowingly and Willingly participating in exploiting behavior (gem abrasive planting, dpk farming, etc)
Creating unnecessary drama in the form of trolling or otherwise (taunts in shout, harassing other members)
Creating multiple accounts to trade silver/items/rmt/etc to your main account
Using third party botting or macroing software to expedite processes.
This list is tentative and if it changes I will reflect the changes as soon as I can and voice my disconcern for it. If any of this becomes a problem, you will be let go without any remorse. If you have any questions of the rules, please don't hesitate to contact me! I'll gladly discuss my motivation for all them and save you guys the wall of text/rant that I could be posting here. Although I doubt you'd get in the guild if you performed these tasks before, if you manage to get in and get caught doing such things, you can and will face the grim reaper.
Plus, you will be kicked.
[/details]
[details=About the Guild Leader~] Hi everyone! I'm Hinata Kogame. You can call me koga, kogame, hinata, or hina. I've been playing this game since founders and have stocked up on about 25 or so characters. Most of them are in their r8s by now. I got about 3000 hours logged which is little compared to some but I strictly don't afk, so my time is fairly representative of my true play time. My favorite part of this game by far is the amount of customization you can do and theory crafting builds to see what works. I'd like to think of myself as a veteran of the game. I've been part of two guilds in the past, Wildfire and Ravens, both of whom I had problems with based on conflicting opinions as outlined earlier. I will make mistakes but am always open to discussion on different builds, helping out newbies, doing high level content, or just hanging out. I take fairness and innocence very seriously as can be shown by me making this guild. I hope we get along~
[/details]
How to Find me in order of response time:
Find me on discord (discord name - kogame Hinata#2800)
Find me ingame (team name - kogame)
Reply to this message
credits to poppet
If you're interested in joining, please don't hesitate to contact me! If you want to join, let me know a little about yourself. What your team name is, maybe a few characters you may have, your motivations for joining, and what you hope to achieve in this guild.
Come and join the experience!