which do you think is better?
Vaivora Bow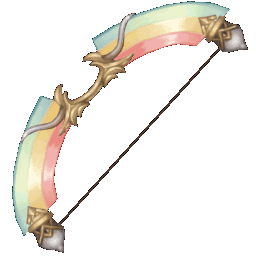 AoE Attack Ratio ▲3
DEX ▲218
Critical Rate ▲730
Barbed Arrow Skill Level ▲3
Bodkin Point Skill Level ▲3
Barbed Arrow now ignores the target's armor type and always hits 5 times.
Pbeta Bow

STR ▲140
DEX ▲160
Critical Attack ▲1330
Gain 5 stacks of a buff when using Leap (lasts 10 seconds).
When you use an attack skill, consume 1 stack of the buff and gain +60% damage for 1 second.