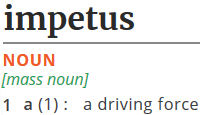 Impetus was started in September 2016 with a goal of having an active, dedicated, and competitive core of players. Since that time we have grown, and are looking to continue to grow together with both veteran and new players, encouraging strong personalities, a lot of game theory, and fostering an environment where people can enjoy the game.
We have no current class requirement, but ask that the build you intend to main be internally consistent, and we are generally always willing to offer advice to those who ask. We ask that you be active, and while inactivity can result in being kicked from the guild, you can be reinvited if you decide to come back to the game.
Our main focus will be GVG and PVP content, but we still do PVE content and guild-only content regularly, including world bosses, field bosses, ET, guild bosses/raids, and other guild events (albums and such).
If you're interested in applying, please whisper Narcissus in game.
Have a nice 8k pic of one of our events: