Server : Telsiai

Team Name : IronCurtain & ThaiMeo95

Location : Vienebe Shelter

Approximate date / time (EDT) : 07/16/2020 - 06:35 AM SVT

Evidence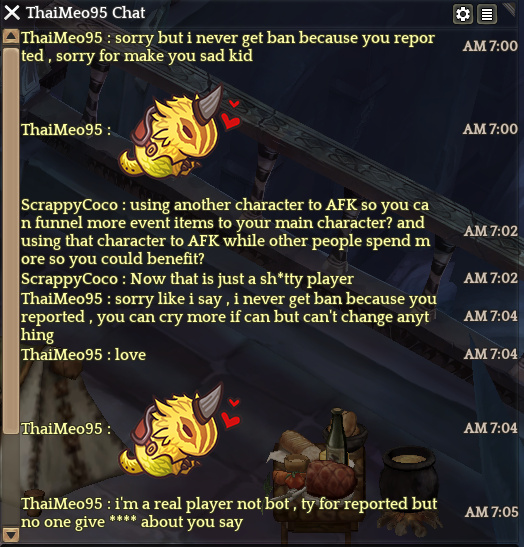 Isn't using multiple accounts to funnel items to their main account against terms of service and EULA of the game? Please investigate this player. Thank you.