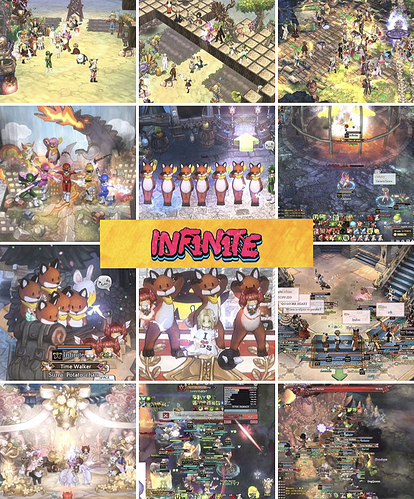 We are a competitive international guild in Telsiai server, and we are recruiting like-minded individuals who are passionate about the game. We're a tight knit community, like a family, and we participate in all end game pve and pvp content.
WE ARE OFFERING …
Permanent team allocations for Skia/Lepi/Dailies/GTW.

Guild events with prizes and rewards.

Organized guild discord server with guides and discussions.

Sponsored Card album openings 2x a week to help boost members in the guild.

The FAIR chance of getting seals from Boruta. (If we work together and progress towards consistently being able to get territories in GTW, we have a point system on discord based on attendance, where members can redeem seals after hitting a certain number of points.)

A forever-active community in the guild, a "home", if you wanna call it as such. We will do our best to keep the guild active.
We are currently only looking to recruit players who are varna geared, and with ichors. This is because we are in need of Tanks, DPS and healers to fill up our guild's permanent teams rosters due to a few members quitting the game since the merge.
The following links below will be updated frequently
Here's an imgur link to see screenshots from guild events, our guild discord, raid team allocations and guild activity.
Check out more of our guild screenshots and videos at our instagram page.