Please fill in as much as you can :
Date and Time(Please, specify the timezone) : Since sept 15 mega patch
Server Name: Telsiai
Team Name: Hypnotize
Character Name: Unicorn
Bug Description :
Fking ass steam guard ad blocking silver gain and monster killing. When ever char kills monsters it always pops up.
Steps to reproduce the issue :
Time travel to sept 14, 2020 everything ingame is fine. Play with no steam guard is fine.
Get fking sept 15 mega update full of bugs n ■■■■.
Be the unlucky one to get this ■■■■.
Wait for patch sept 16 to fix but it doesnt fix it.
Screenshots / Video :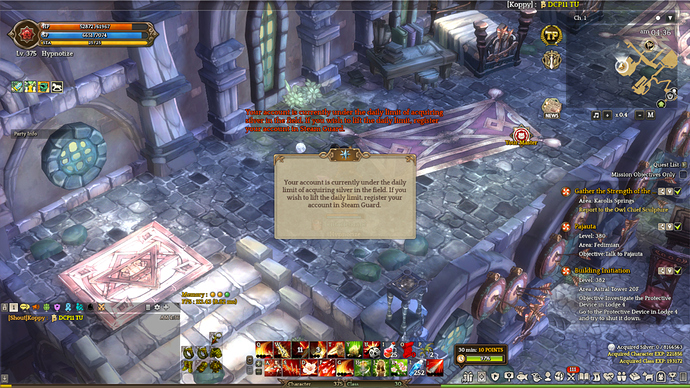 Game Control Mode (Keyboard/Joypad/Mouse) :
System
new ass MSI 2020
CPU : INTEL CORE I7-9750H
RAM : 16 GB DDR4
STORAGE : 512 GB PCIe/NVMe SSD
DISPLAY : 15.6" FULL HD IPS 144Hz
VGA : NVIDIA GEFORCE GTX1650TI WITH MAX-Q DESIGN 4 GB GDDR6
OS : WINDOWS 10 HOME
Country, Region : Thailand