Lel - dat basically my build before i went meta (except that i didn't take barrage, ark really make builds go 180 lmao).
Damage distribution would be something like this (overload, default barbed, swap VVR only for Orbital):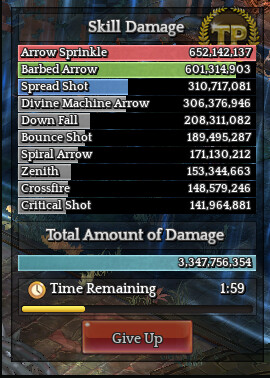 Different story though for lvl4 vvrs :v
Isn't people also doing dual set (goddess and demon) gameplay?
Funny how this is my current build right now.
2 Overload 2 Dahlia on Sauk - it works well ngl.
Damage distribution (vvr mergen):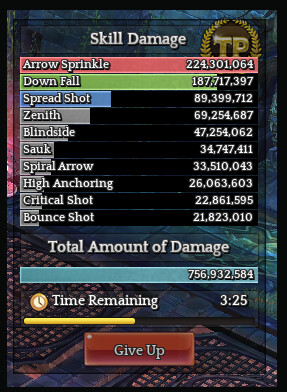 So you swap weapon in between?
Maybe I should keep my reinforce bowstring then.
I am not saying 2-2, there is people doing two full sets and swaping them to get the effects.
Example: Proc overload then switch to channeling set.

i think you guys better discuss further after reading that youtuber conclusion
aaack need more hotkeys :v
there is addons for swaping sets