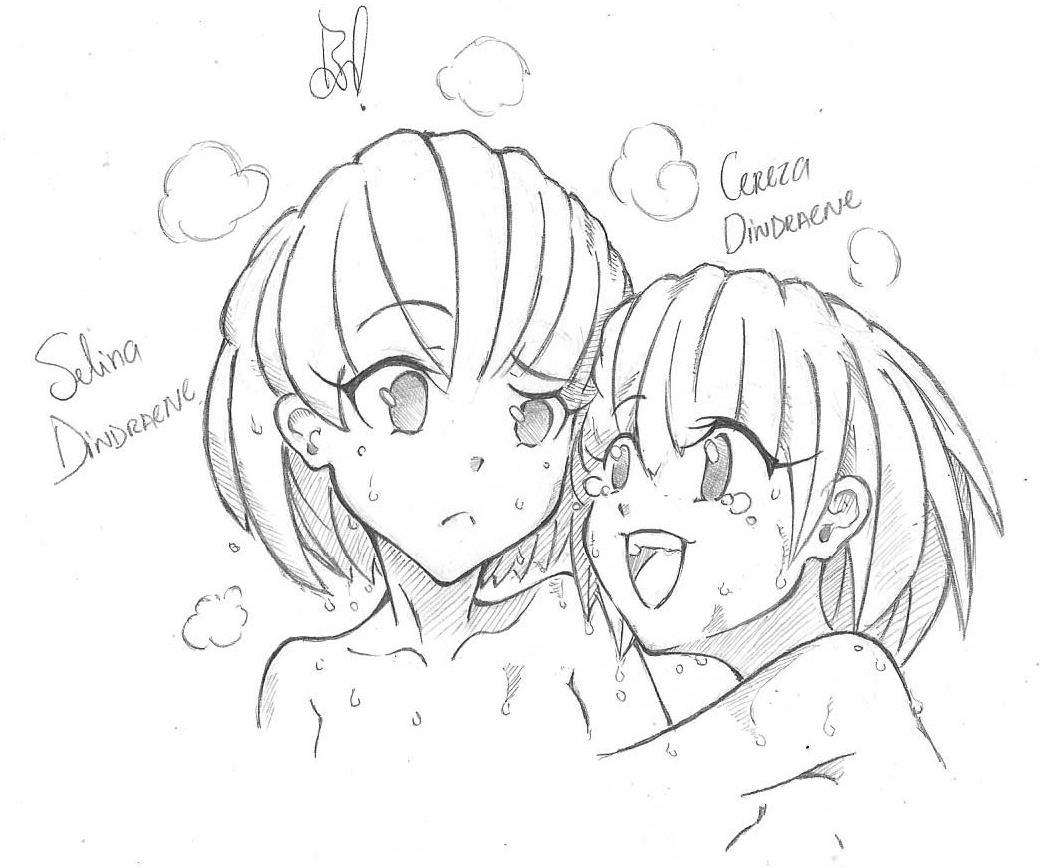 Dindraene's Family - Short Story
Selina, a necromancer, was taking a shower after a long and exhausting day farming some items from the monsters at Nahash. She was kinda upset because she spent lots of days at West Siaulai Woods looking for White Ribbon Decoration Boarder unsuccessfully.
Someone suddenly invades the bathroom and grasp her.
Selina, surprised, raises her hand and conjure:
She interrupts herself after seeing that cute face next her chest. Was her little sister, Cereza, that was crying with a big smile.
Gheez, Cereza… What's going on? - said Selina sighin, little worried with that little one.

Sally! Sally! - yelled Cereza, excited. - I became a Peltasta!! Ha ha ha! - Laughed to herself.

Um… Nice… - Said Selina, borred.
Cereza started to talk about to be a Fencer in the future and what classes that she could get till there. Meanwhile it, Selina continues taking her shower till…
Wait!.. - Exclaimed Selina. - What's this smell?

What smell? - Asked Cereza approuching to Selina.

UGHHH!! YOU ARE SMELLING KEPAS!!! - Yelled Selina, scrubbing her sister with a soap fiercely.

OUCH! OUCH! IT HURTS, SALLY! SLOW DOWN! OUUUUCH!
[Written by: Behemoth! behemoth-arttos.tumblr.com ]
(I dare you, Saviors, to write a short story about your characters!!)