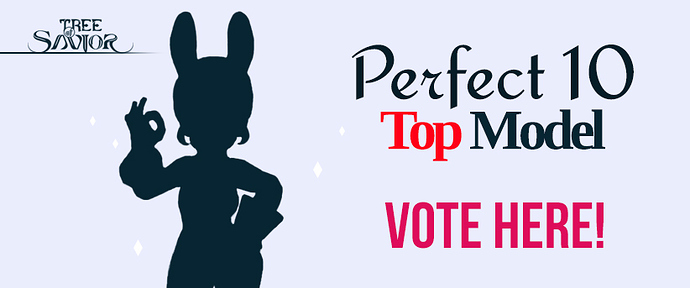 Greetings, Saviors!
The finalists for our Perfect 10 event have been selected! Cast your vote on the most stylish model character on the poll below. Remember, voting ends on November 22, 2016. Please refer to below info.
Event Period
Entry submission: from November 8 to November 16, 2016 (EST 23:59)
Voting period: from November 17 to November 22, 2016
---
1st Position : Autumn Storm
2nd Position : Healcrafting
We would like to say thank you so much for all saviors who participated in and keep on trying our best to hold more creative events for our saviors. Once again, Thank you so much for your attention and support.
---
4. Pray also you the great Tree
10. The Daily Life of an Orsha Soldier
---
Healcrafting <3

Winter Style

Story of a Savior

Pray also you the great Tree

GuildMster is a Chicken

Autumn Storm

The Red Witch! ( * • * )/

Servant Irish Step Dace

9.Chupacabra Schoolgirl!
10.The Daily Life of an Orsha Soldier