Making this post so we can all dream about our cleric class beign fun again
First My most beloved class
PALADIN :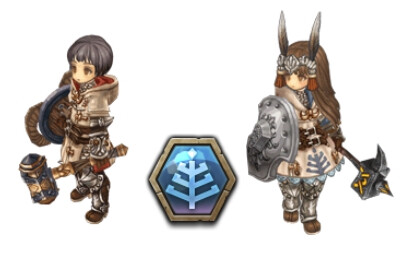 I ve been playing Paladin since i start playing (close beta) seen imc transform it into just another healer hurts and nerfing tank paladin ( ye i know everyone is abusing it)
Why not instead of butchering completly barrier devotion not change its effect into something else, here are my ideas xd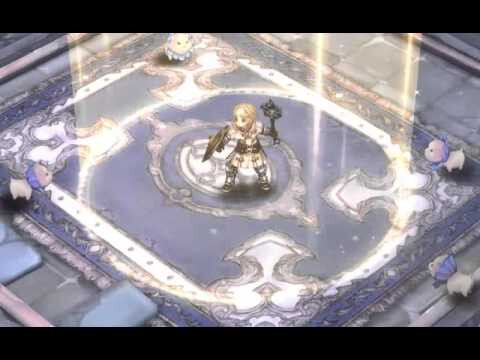 Paladin Barrier Devotion :
if the casting paladin is inside the barrier he will absorb 20% of the dmg taken by party members ( no more making everyone unkillable and still offers some value)
Now for paladins who dont want to be tanks a new art that makes the barrier follow around or maybe absorb it and change its effect for nearby party members
Paladin Barrier Moving Fortress :
When cast the barrier will be absorb by the paladin granting the casting paladin and nearby party members 20% dmg reduccion and either Barrier Might or Religious Vigor, cant be use at the same time as devotion.
And also maybe change the effect of it give it the old restoration effect so everyone can see if they are affected by the buff , it ll be nice if we have this as an art in contrast with barrier holy ground for tank paladins

It also will be nice if you add one more OH on Demolition it use to have 3 OH i dont know why IMC dicided to lower it all the way down to 1 OH its not like its the strongest skill in the game


ZEALOT
i think zealots are kinda ok but having so many diferent type of dmg make it hard compete with other classes and also changing martyr Holy sacrifice into something useful will be nice here are my Ideas to make Zealot a bit more fun

A new art for Fanatism called In goddess name



You ll be choose between on of six godess depending on wich godess you choose all your zealot skill will change accordingly.
For example if you choose gabija, all your zealot skill will do Physical Fire Dmg since she is the goddess of fire and you ll get a fiery aure around you

Depending of wich goddess you choose is the type of dmg you ll deal

Changing:



Instead of giving you the extra 5 seconds after you die you make it the delete Highlander art
Upon reaching 0 hit points from [Fanaticism: Martyr] you ll recover 50%of your max hp and also nearby allies recover 50% of their maximum HP and they are granted the [Price of Sacrifice] buff for 60 seconds which increases their damage you can only activate this skill once every 50 secs.
Give Blind Faith Actual SFR no more tied to SP gimmick or wasting 50% of your curent sp


Now for Inquisitor even tho i think ppl enjoy being Ripper the class i really hate it, its boring and repetitive just wheel ripper, then ripper then wheel ripper over and over and over again, but this could be change with just a few things hear me out on this
INQUISITOR
First God smash


Give back bonuses on conviction aflicted enemies the bonus isnt huge no idea why they remove it since they nerf god´s smash ignoring enemys armor
Irong Maiden:


This skill has always been useless outside of pvp one coulnt thing of a way to make this skill fun on pve and also usefull PVP here´s an idea
Iron Maiden ART : Torture Chamber
Iron Maiden will no longer be a target skill instead capture every enemy (up to 20) around the Inquisitor for 5 secs (duration Halved in PVP areas 2.5 secs ) if an enemy dies inside the Maiden with a god smash the you ll do AoE dmg equeal to the dmg you did to the last enemy, bosses will not be capture but they ll take 20% extra dmg for 20 secs.
With this you can actually use Iron Maiden for content instead of not using it at all
a Change to :



Current effect is :
[Inquisitor: Torture Expert] now generates an [Inquisitor: Burn] flame nearby.
Increases the maximum number of flames from [Inquisitor: Burn] by 3.
wich is useless like literally useless but what if instead of that it did this:
[Inquisitor: Torture Expert] now your wheel will be envelop in flames dealing slash+fire dmg to nearby enemies when you hit the wheel they flames will increase in size hitting even enemies far away
Also one of the worst things that can happen playing inquisitor its someone else hitting your wheel since your final dmg gets reduced by half but what if :

Increases the duration of the wheel by 1 sec per attribute level and its max. number of attacks received by 1 hit per attribute level
Increases SP consumption by 20%
*Only the caster can hit the wheel, enemies attempting to hit the wheel will take aditional dmg 40% of the dmg they do to the wheel
That little change will make Some sorceres dont call you trash for casting the wheel and swordies not killing you with your own wheel
And last :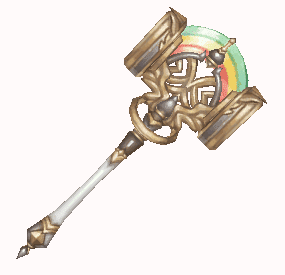 the effects of lvl 1 Outrage VV are great but lvl 3 giving all that CDR to Ripper i mean its fine but i ll trade it for cd on both ripper and God Smash or remove ripper CD and grant it to the wheel but that´s just me
Now for the last Cleric Physical class the king of memes
MONK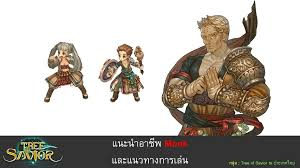 I think Monk should be a stand alone class (kinda like inquisitor is) a class that you build around not just a filler for inquisitor/zealot or druid
First the strongest Monk skill
ENERGY BLAST
First Make it channeling IMC pls so you can benefit from the channeling set along with double punching
2nd.- when Nirvana is up this should be the size of energy blast

3rd.- Bring back Monk krivis interactions, keep the inquisitor ones for ppl who want to be energy ripper but bring back the ones monk had with krivis aswell so ppl can actually choose wtf they want to play, dont force ppl into classes guys that aint fun
Remove or change :



Its bad and clunky or at least make it 4 OH and smooth like Palm strike was before this awful art existed
A new art for :



Goddess Grace Mediena:
(cuz you know she loves money) Make God flinger flick and AoE skill hit up to 20 enemies around the Monk (throw money at ppl the skill haha )
Im not by any means a Monk main but i enjoy the little i play with it and it has potential to be a Standalone class but IMC refuses to give it a chance to shine on its own.
What do you guys think i ll love to read your crazy ideas about your cleric class that love but never gets any love have a good one, and may the RNG be always on your favor