Happy 2019, IMC and Tree of Savior players! The ToS RP group has many plans for this 2019 and has brought some lore contets that will help players and non-players to know more about ToS!
Class Masters Glossary
We have brought up a glossary of all the class masters and their classes in the RP site! In the front page, you can find the Navigation menu and direct links to the Prologue of the game, the World regions and important places and the classes! As well as we created a glossary of Goddesses and Demons!
https://www.deviantart.com/treeofsavior-re/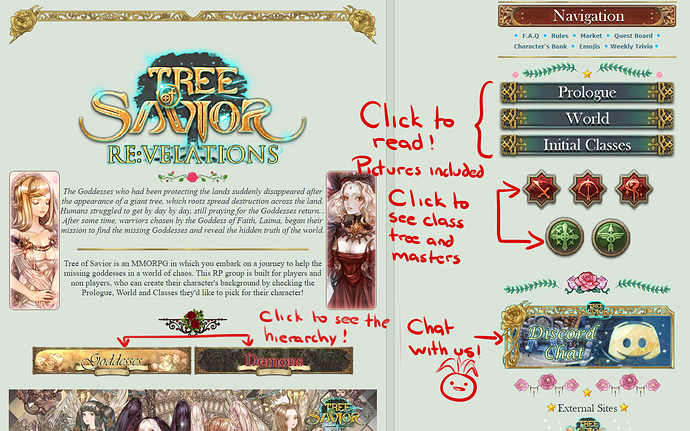 Art Trading Events
With Valentine's Day coming, we'll be creating a Secret Valentine event, where artists of all levels will be messaged the person they'll draw for. And by February 14th, everyone will post their drawing and tag the person they drew for! As well as find out who drew for you!
We want to encourage people to create more lovely contents for Tree of Savior. The RP group accepts and is populated by artists of all levels (Beginner, Intermediate, Advanced), as well as viewers who would like to see our contents!
For more details, join our Discord!