I have noticed this since the Druid Changes, but Sterea and Carnivory completely ignores it first function:
- "To find the nearest "Chortasmata" and apply directly in the middle of it when you cast any of those said two skills."
Taken from Sterea's Tooltip:
"Grown grass protects you and your allies. It casts in the place of [Chortasmata] first if exists, otherwise it casts on you."
Example:
NOTE: The following image you will see is NOT PART of the game's screenshot, bur rather my artistic intake. Please do not be fooled if it looks exactly like the game.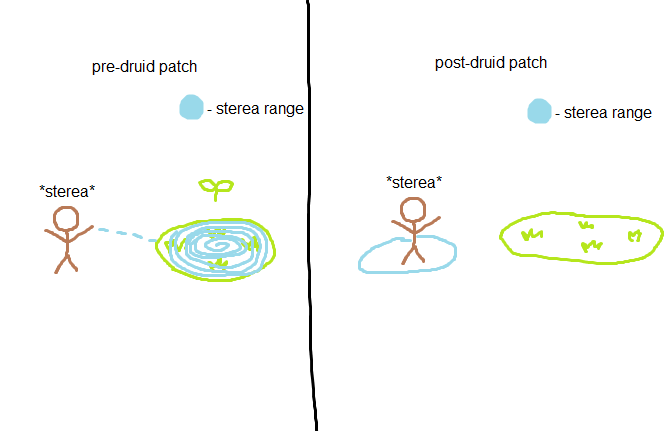 It gets annoying pretty much if you are planning to support your dying party member, like when they get raised and protecting them via Sterea is not possible from afar.