Please fill in as much as you can :
Date and Time(Please, specify the timezone) : 01/01)19 11.30 CES
Server Name: Fedimian
Team Name: Feian
Character Name: Miralo
Bug Description :
I'm trying to use my blue orb of the Monster Tamer event but it doesn't work. I have 3 monsters, one of those is level 270. If I tag along with other ppl I still get the rewards based on my highest level monster
Steps to reproduce the issue :
No idea
Screenshots / Video :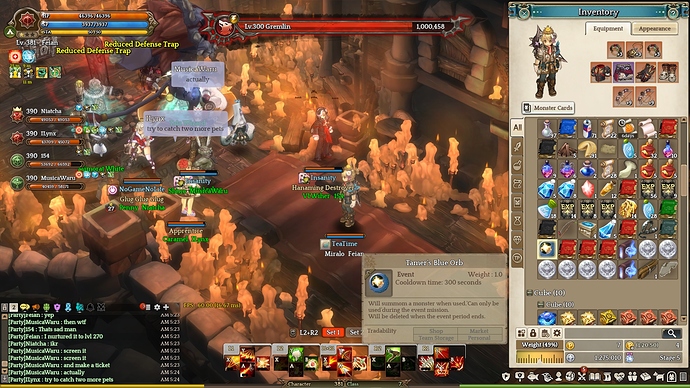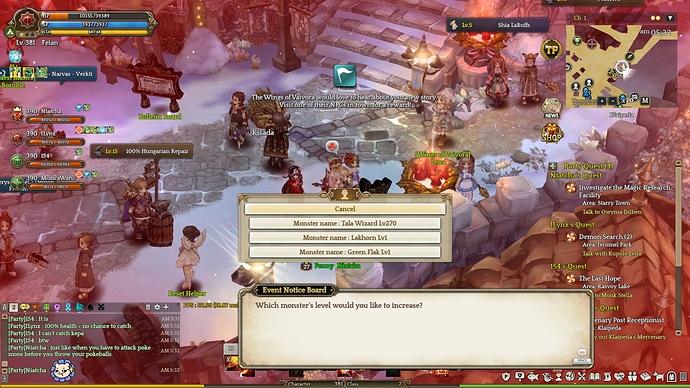 Game Control Mode (Keyboard/Joypad/Mouse) : Joypad
I made a couple of videos, if you prefer. But they are pretty big.
I have more than 140 coins. I need help because I have to use them today.
Thanks,
Feian