Title: A bit of fun
Server: Silute [SA]
Team Name: Russian-Caravan
NPC or Monster's Name: Demon Goddess Ragana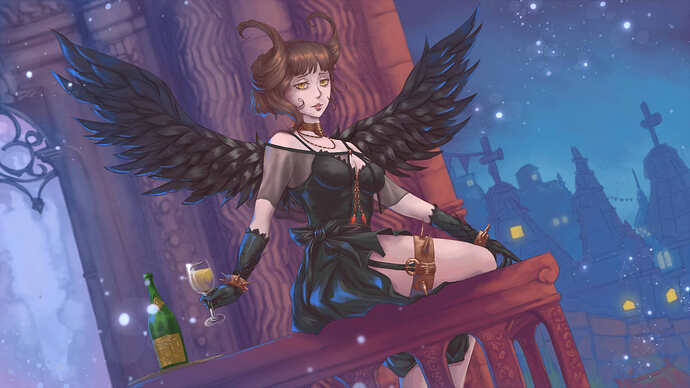 I'm so tired of being a savior… So much work and the only reward for saving the world is new quests.
So I listen to her.
"Hey, savior! Don't you want to have some fun with me?"
The demon goddes Ragana has heard my prayers and invites me to the dance. Just before accepting I remember when the goddess Lada warned me about her in the Woods of the Linked Bridges (…) but with a bit of champagne I forget the event.