Please fill in as much as you can :
Date and Time(Please, specify the timezone) : 8/01/2019
Server Name: EU (Fedimian)
Team Name: Benyuletide
Character Name: aurelian
Bug Description :
Hello :),
I would like to report small bugs, although it's a bit sad
here is the detail.
if wearing 2 items, Candlelight staff (weapon appearance) and Shining Star wings at the same time. the light of stars will disappear… sad…
I will describe according to order of the attached photos:
Equipping 'Shining Star wings' alone, the light appears visible normally.
Equipping the 'Candlelight staff', a weapon appearance, its light appears normally.
Equipping both of them, and thy(their xD) light disappear from the world… it's sad hehehe. I hope you guys can find some time to fix this. when you can. It's not a huge issue, although I would appreciate to experience what the items/goddess bless cubes have promised the effect.
and Thank you for your time. it would mean much for my playing experience here with ToS :),
Ben
Screenshots / Video :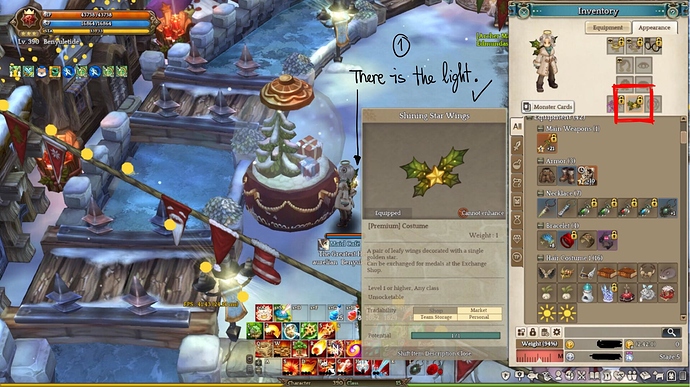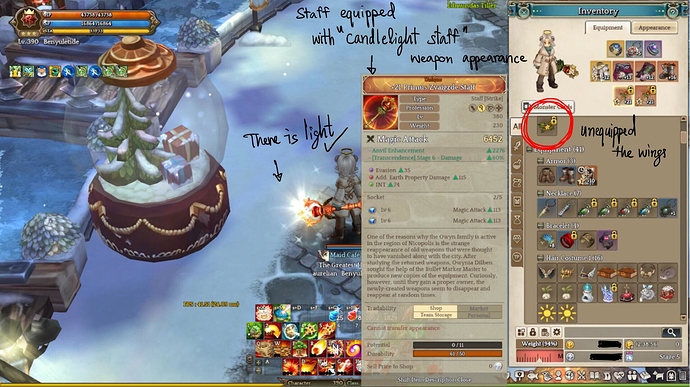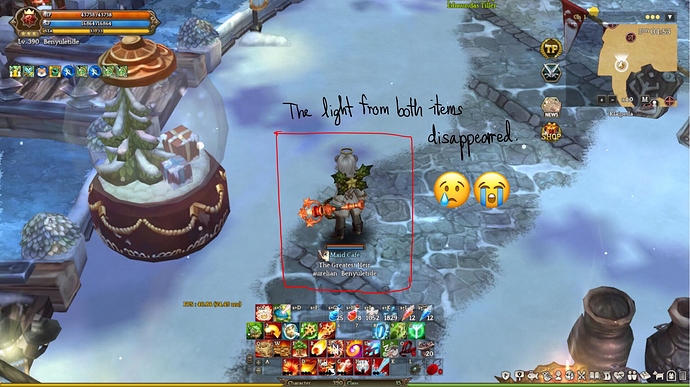 P.S. I just saw another related post: Shning star wings bugged with or without visual effect skin
hope you may find it useful.
Game Control Mode (Keyboard) :
System
CPU : Intel i7-6700HQ
RAM : 8 GB
Graphics Card : nVIDIA GTX950m
Mainboard :
Storage : 2TB
OS : Windows 10
Internet Connection : 1GB ethernet
Country, Region : Romania