Can't post in Fanart topic…
Não consigo postar minha fanart, o prazo para enviar é até hj. o que faço?
I didn't realise I had to make a new account for the forums…
so I don't think i'll be able to post my fanart for this event…
thanks for the info
I was looking for a solution to this. Thanks
I can't submit anything if i just made my forum account? I've been playing this game for for about two years.
Oh dang I should've read here first. Been wondering why the button to submit art is blocked.
so if I want to upload my design but i am using new account, its simply I cant upload it?
[SUBMIT] Team: Birthday @ Klaipėda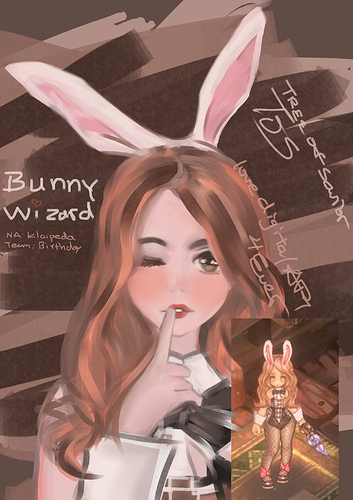 I don't know how to play this game.
I don't know how to post my fan art.
I have already paying my fees to be a bunny mage.
https://www.deviantart.com/digitalartistz3r0/art/TOS-Bunny-Wizard-823011799?ga_submit_new=10%3A1575940945


I got same problem xP
Hi, I can't upload the image for the Fan Art Festival. How can I solve this problem?