Please fill in as much as you can :
Date and Time(Please, specify the timezone) : Since ep13 update till today
Server Name: Silute (S. America)
Team Name: Kyuunz
Character Name: Mei
Bug Description : Weekly entries not counting since ep13 update. I have uninstalled the game, repair, sent ticket to imc, etc. So far nothing has been done.
(letting us know what you were doing before, during, and after the bug happened will help us a lot)
Steps to reproduce the issue :
F10, open weekly boss raid
Enter (0/7), did a decent amount of damage
Either finished the run or died middle way then it automatic left the raid
Open f10, weekly boss, damage is 0 in both best damage and accumulated damage. (1/7) and so on
Did not leave during any runs, did not reset any runs.
So I did send you guys a ticket last Friday or Saturday I believe. There was an answer to wait patiently.
However this week is the one that kino and pyro can fight for rank 1. I usually like competing when I have a chance.
And also, I can't even get the accumulated rewards, there was a post saying they could get by dying, but as I printed out down there dying near the end, I didn't even get reward. I have lost last week's cumulative rewards and about to lose this weekly reward.
This makes me lose motivation to practice and to even continue my farm to finish vvr4 and demon set3, which are close.
I am sorry I had posted this, I just wanted to share my frustration.
Screenshots / Video :
(attach screenshots or videos regarding the bug)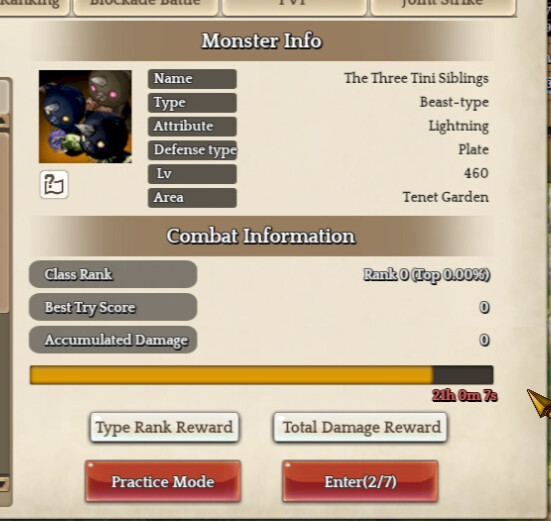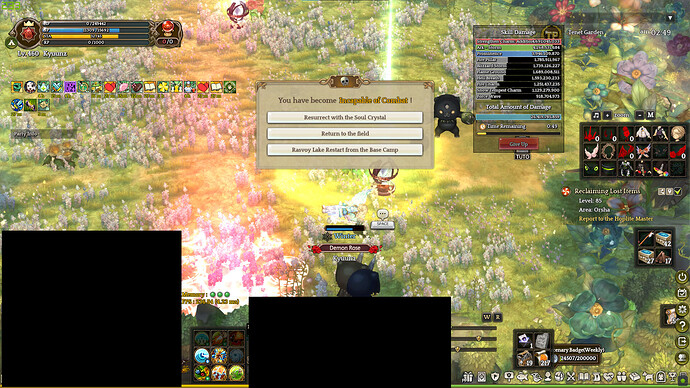 Game Control Mode (Keyboard/Joypad/Mouse) : Keyboard
System
CPU : i5-10400F @ 2.9GHz
RAM : 16 GB
Graphics Card : GeForce RTX 2060
Mainboard : Gigabyte
Storage : 1TB
OS : 19042.804
Internet Connection : 300Mb
Country, Region :