Please fill in as much as you can :
Date and Time(Please, specify the timezone) :
17:35 UTC+1, 02.12.18
Server Name:
Fedimian
Team Name:
Eillis
Character Name:
Regram
Bug Description :
There is an interaction (probably a pot) in Fedimian that cannot be reached.
It seems like the area near interaction is blocked like a wall and player character is not able to get close enough to interact.
Steps to reproduce the issue :
Go to marked spot in Fedimian.
Try to activate interaction.
Observe as your character is unable to reach it and runs forever.
Screenshots / Video :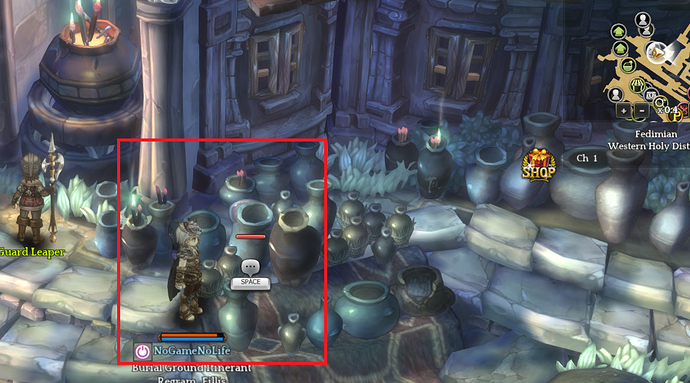 Game Control Mode (Keyboard/Joypad/Mouse) :
Mouse or Keyboard