Date and Time(Please, specify the timezone) : UTC-4
Server Name: Klaipeda
Team Name: BlitzOP
Character Name: Battle
Bug Description :
I have an issue where I can't continue on a couple of subquests. The first, Endless Gluttony, won't move on after completing the first mission. The second, Raging Soul Releasing Test (3), was due to my fault.
Steps to reproduce the issue : What happened for Raging Soul Releasing Test (3)
Already finish Secret of the Destroyed Alter and obtained scripture
Complete the first two parts of Raging Soul Releasing Test
Abandon quest on part 3 just to see more dialogue
Realize I accidently locked myself out of finishing the subquest because I don't have the scripture
Screenshots / Video :
(attach screenshots or videos regarding the bug)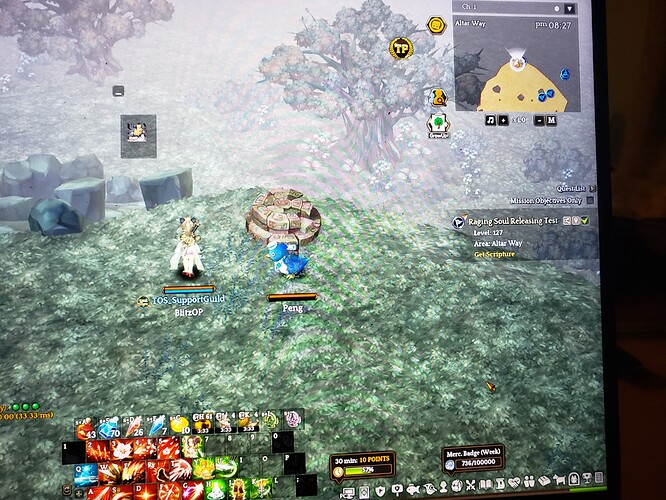 When I abandoned the mission Raging Soul Releasing Test, I lost the scriptures from my mission menu. I can't get another one because I already completed the sub quest for the scriptures.
Game Control Mode (Keyboard/Joypad/Mouse) : Keyboard
System
CPU :
RAM :
Graphics Card :
Mainboard :
Storage :
OS :
Internet Connection :
Country, Region : North America