Please fill in as much as you can :
Date and Time(Please, specify the timezone) : 06 july 2020 22:00 pm SGT
Server Name: [S.E.Aasia] Telsia
Team Name: hasbie
Character Name: Kity
Bug Description :
I try to use the [Event] Transcendence Stage 8 Scroll on my items and it doesn't work.
Nothing happens, no error msg, no items consumed. Just nothing.
Steps to reproduce the issue :
Click on the transcendence scroll
Try to use it on any weapon/armor
Nothing happens
Screenshots / Video :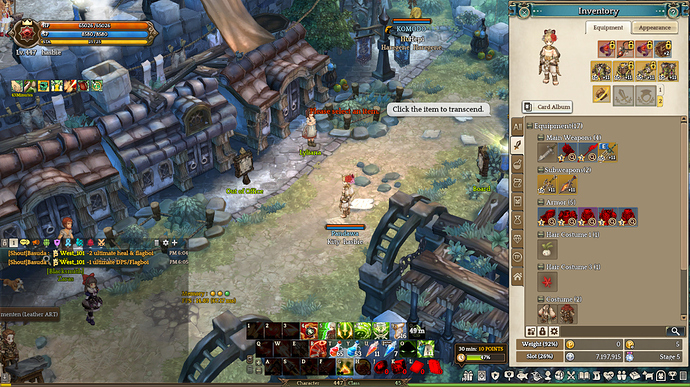 Game Control Mode (Keyboard/Joypad/Mouse) : Keyboard
System
Whatever