Date and Time(Please, specify the timezone) : BRT
Server Name: Silute
Team Name: Frozenheart
Character Name: Gungnir
Bug Description :
According to the last patchnotes, Sandras and some items were changed to make them able to use on level 440 Legend Glacia Gears, but that didn't happened to 'Stage 10 Transcende Scroll' and this item still the same thing as before. So, it is necessary to update this items, since you officially announced that they would be changed to turn them able to use on those gears.
Steps to reproduce the issue :
Get a transcendence scroll item and use it;
Put Legend Glacia Gear in the slot;
Check the error message that you cannot transcend this item.
Screenshots / Video :
The item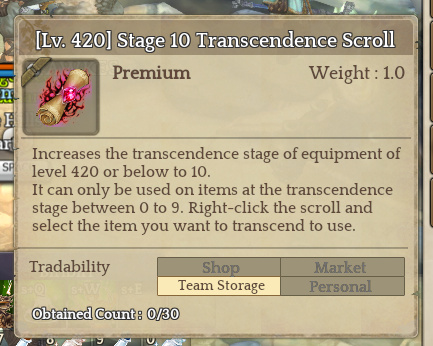 The patch-note


Game Control Mode (Keyboard/Joypad/Mouse) :
Keyboard
System
Not necessary