This server is Closed" - No channel to select :
Date and Time 13/9/19 22.23 +7bangkok
Server Name: (SEA)Telsiai
Team Name: Spitze'sLodge
Character Name: Buttercup
Bug Description :
My cleric character is not able to enter the game. There is no channel to choose to play. Reported that this server is Closed
There are 3 characters in my account. There is only 1 character that cannot be played.
Steps to reproduce the issue :
1)
2)
3)
4)
Screenshots / Video :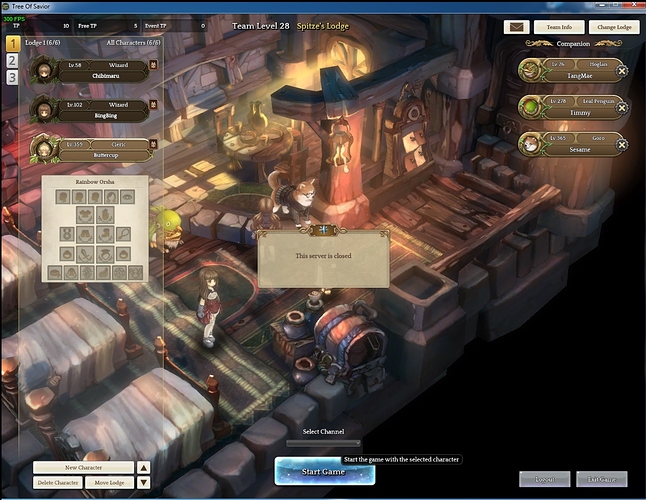 Game Control Mode (Keyboard/Joypad/Mouse) :
System
CPU : I5 4670
RAM : 24gb
Graphics Card : GTX1050
Mainboard : Z97
Storage : ssd 512
OS : bit764bit
Internet Connection : 100mb/50
Country, Region : thailand