I wanted to say how frustrated and disappointed I'm with this ichor system because I already spent 3248 sierra pownder (100kk average), I broke 2 masinios mace (also 100kk on average) and did not succeed to remove the ichor. And this just to remove the ichor from the weapon, it still lacks the ichor of the other velcoffer parts that are more difficult.(Armor, pants, gloves, boots and shield)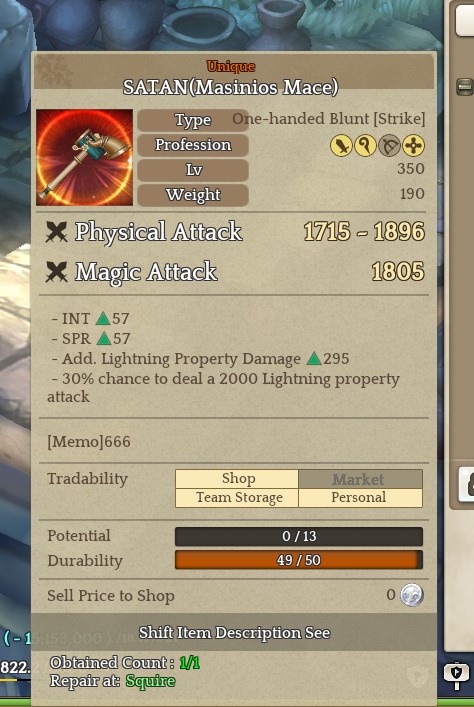 I understand that the set velcoffer is end game and that it would not be easy to complete, but this system of ichor is wrong because it involves a lot of silver and it is very difficult to make this large amount of silver. Many players in my guild are going through this problem and they are getting discouraged with the game.
You need to reshape the system of the ichor or increase the chances of success because it will be impossible to complete the set.
It was easier and cheaper to make my mace velcoffer +21 than to remove the ichor from macinios mace, so please change that and make the game go forward.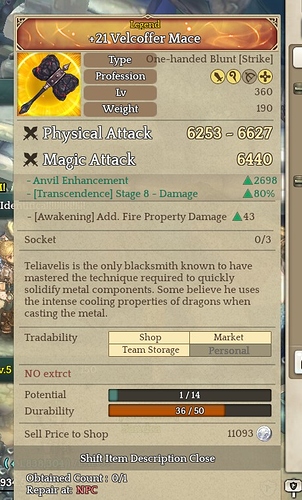 Thanks
@STAFF_Yuri
@STAFF_Letitia
@STAFF_Amy
@STAFF_Ines
@STAFF_Bob
@GM_Francis