Hi, im Mathz from the SA-Silute server, and i want to introduce you guys my real-life Companion, called Francisco Neymar Junior, Aka "Chico"!
He's a 3 year old Cockatiel, very smart and im pretty sure that he can help us, saviors, in our adventures. Chico is a Demon-Slayer expert, who sings songs like "The Addams Family theme" as long as he dismantle the evil from our world.
All with his unique style, he's able to fight agains many demons without losing a single feather of his enormous (and awesome) tuft!
Enough talk, ladies and gentleman. Here is Chico! fear our based god!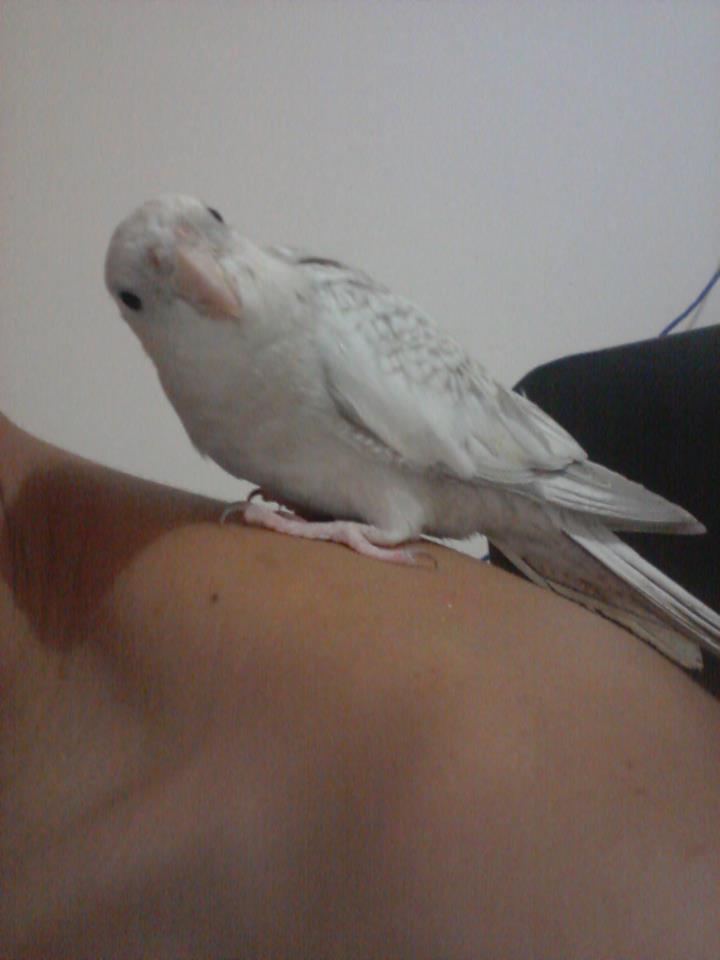 Thats me and him, farming materials for our first Aspana Revolver:
dont be fooled by his calm face. He is a well skilled fighter, ready to clean the new lands from the evil!
please IMC, let Chico help us in the new content!