Hi everyone. This is my friend Lawrence…
…and he's an onion.
This is Lawrence with Nyaa.
(Don't worry, she barely touched him and his shell is still on. xD For those unaware Onions can be poisonous to cats.)
He can be a little patriotic at times.
He likes to ride scooters.
Safely of course.
He stopped by his birth place to say hi.
Despite his looks, he's not very mobile, so he likes to play goalie.
Things became a little rough in this game of hockey, but he managed to calm everyone down.
He's better at swinging than I am.
Lawrence likes to be dangerous sometimes.
What a nice pond.
This is Lawrence trying to befriend the ducks.
This is just a bonus picture of one of the ducks.
It's nice going for walks with Lawrence
Wait? Lawrence? Where did you go!?
Lawrence?? Get down from there!
Lawrence likes to play Tree of Savior of course, all he does is farm Kepa dolls though.
He's very talkative.
Good night Lawrence!
Thanks @Chili
for the help
Extra Photos: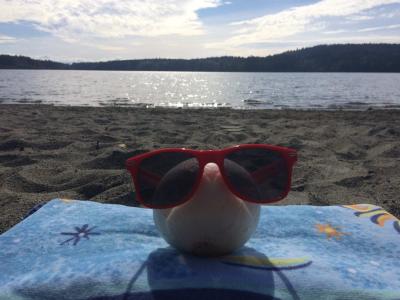 Lawrence is doing some last minute tanning before the fall.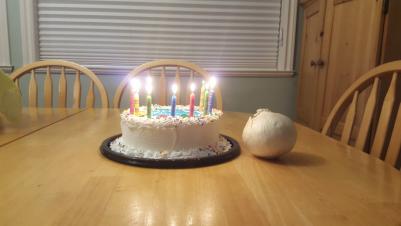 Even onions like cake.
It was Thanksgiving up here in Canada, and Lawrence brought some of his extended family over.
Lawrence may play a lot of TOS, but he's also a hard worker, that costume money has to come from somewhere.