Guildname: Celestial
Server name:: SEA (Telsiai)
Status Recruitment: Open and more
Guild Level 17
GuildLeader: Lexander
Number of Guildmembers: Medium currently 30+ online average
Main interest of the Guild: Casual, Socialize, Raids, Partying with Chill, or sometimes GTW if participants are interested to join.
Our Video! Credits to Fcarmy =)
Hello Tree of Savior fans! We are the Celestial guild, an international casual guild in TELSIAI SEA server.
Indonesia, Malaysia, Philippines, Singapore, Thailand, Vietnam, Canada, India, etc
About us:
Celestial guild was founded and made by Lexander and LilacTime on 2019/09/28. Its also thanks to my wonderful members & friends who helped me and innovated a stable guild.
We are the casual guild that makes people socialize with players, fashionistas, party with adventure and share our TOS community both inside and out. It will bring your memories with us any day. I am looking new recruits who are well-mannered, chill, moral and friendly.
New Update:
February 6, 2021
Made a agreement with a close friendly guild for short term and details.
GTW is closed until further notice.
January 31, 2021
Added our Celestial Video. Thanks to FCarmy who created and had a wonderful family.
Add new free slots soon starting today.
Added new discord channels for other popular games. You may able to interact or social. Try it.
December 1, 2020
New organized discord after new season merged.
Open new recruits starting today however, he/she must start level 400.
If you are lower than level 440 as a returnee, I might consider you to join with us. Please pm me first at discord.
So far its 30+ online.
Set recruitment time 6am-9am svt in-game.
Sept 18, 2020
GTW activities active 2 months so far.
New Photo's uploaded and changed.
Open new recruit.
Assigned positions aside from me.
July 28, 2020
We found good and wonderful guildmates who made strong bonding purposes.
New photo's uploaded.
Stabilized and organized Celestial Discord.
Added contents.
Recruitment (if you want to join us, here are the qualifications):
Good moral, polite and mentality stable person / player.
Play time between. 6am-1pm SVT (TOS server time) After your work. Work comes first.
Activeness.
English.
Have fun with Fashionista. (bonus!)
Discord app - recommended for getting latest updates and social.
How to sign up?
PM name Lexander in-game TOS. He always stay at Orsha ch 1. South East from Goddess Statue. 6am-9am svt game time. (or 7pm-10pm gmt+8)
or pm my discord name Lexander017

#3539

(much better to leave a message than in-game)
Important note: "Interview nicely"
*Depends the time reply but will reply as soon as possible. Thank you.
In Celestial guild, we do:
Boruta hunt.
Card Album event.
Party boss / Challenge mode / Raid hunting .
Social party. (with Starbucks group!)
Fashionista partying.
Organized discord.
Helping legendary runs. (depends by the time and players time only *)
Voice Chat via discord. (you can pm me for details if you are uncomfortable)
Advises / Humor / Etc.
Meet new friends and friendly atmosphere.
Use of guild facilities: weapon / armor / property.
You can able to talk-a-friend at discord voicechat.
Rarely to join GTW but our guild objective is still casual. (You can stay with us without participating the gtw event) .
Improved guild hangout.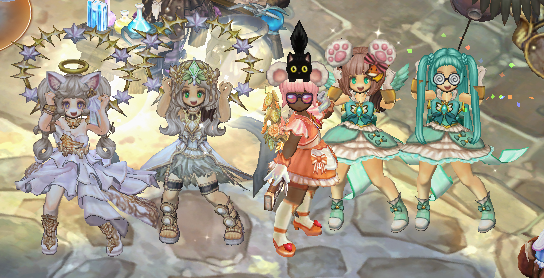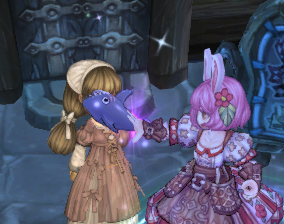 Thank you for visiting my post here. Feel free to message here anytime. Thank you and bless you all. And enjoy your stay.