I placed this here since it matches the description of a connection issue based on the Error Code: 12 it spat out.
Date and Time: 04/02/2021 around 9:30 PM SGT
Server Name: Telsiai
Bug Description: Chat and/or Queue server's broken/down again.
Steps to reproduce the issue:
Attempt to shout, guild chat, party chat or queue.
Get Error Code: 12 when you queue specifically.
Nothing happens when you attempt to chat outside of normal chat.
Screenshots / Video: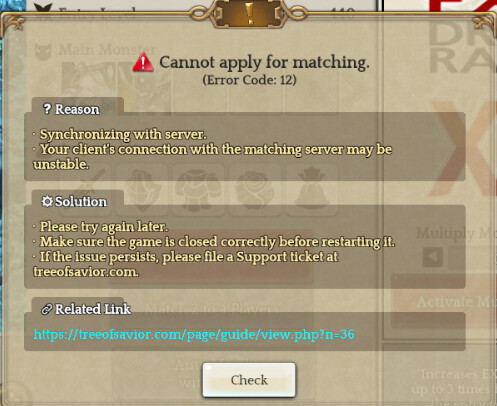 :
Is this also a surprise gift?