I was wandering through Sausis Room to gather and read some books, but since some pages are full of text, the rest of the content remains incomplete and directly jumps to the next page. Therefore, next content.
Here's an example: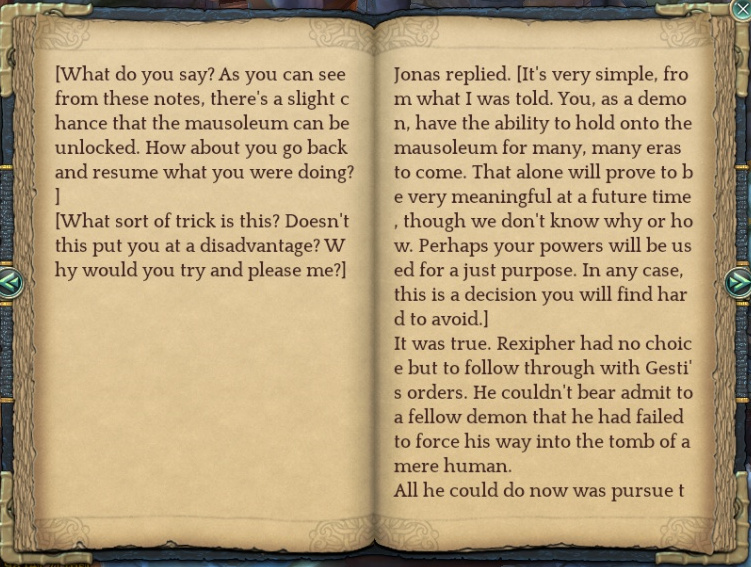 Last page sentence: "All he could do now was pursue t…"
Next page:
Not sure if other books have this issue, but this is the one I've checked and analyzed so far with this issue. This is the info of the book and location.
Book: Rexipher and the Royal Mausoleum Vol. 1 and 2
Map: Sausis Room 10
Area: Expunged Archives Storage
Thanks!
@STAFF_Yuri @STAFF_Bob @STAFF_Ines @STAFF_Amy