I just got myself the Runecaster Vaivora, and it's pretty neat, just have to keep the buff stacked and topped up with Runecaster 'casted' spells.
Anyone found a nice skill combo to keep the buff up on the regular (30 seconds)?
I was thinking of maybe…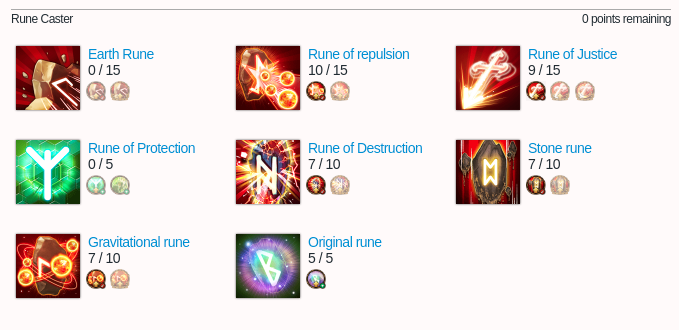 That way I have enough casted skills to keep the buff topped up and stacked fast, and that awesome Rune of Repulsion skill. Or another idea is just get rid of Gravitation and Stone then get Earth Rune instead?