Hey, guys. Recently i have been trying to complete Rune Caster unlock quest and i can't do it for a couple of days now. Problem is chronomancer master part. I have done everything before her - she says she can't find it right now and to come back later. So i set right near her for 6 hours, periodically checking in - no success. After that i tried switching channels - no success. I tried it after server restart - no success.
All the topics about the quest mention her having a debuff with timer. I installed a hidden buff addon - and she has none. Not on any channel. Screenshot for that.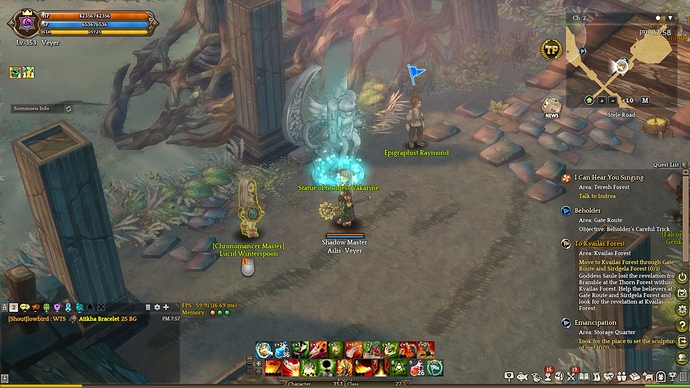 I am at complete loss here. Does anyone have any recent experience with this quest?!