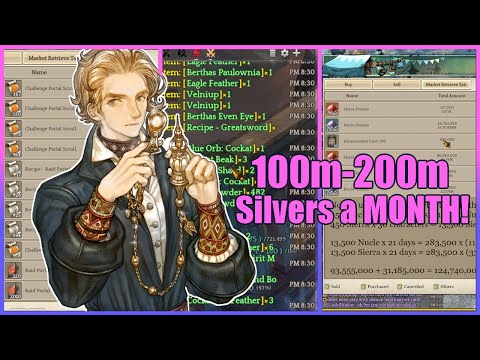 Update: PRICE is various between all servers. This is Klaipeda's Market price!
▬▬▬▬▬▬▬▬▬▬▬▬▬▬▬▬▬▬▬▬▬▬▬▬▬▬▬▬
Update
#2: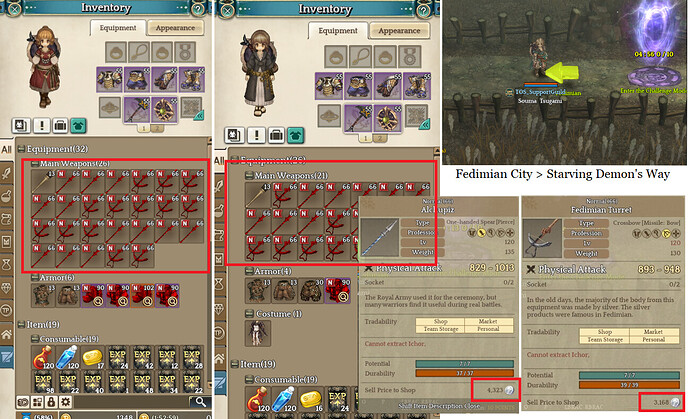 There is another map right next to Fedimian City, and it's called Starving Demon's Way. This map drops a ton of equipment loots that you can sell for guarantee silvers 45k-100k+ per run! This map doesn't drop skill gem, but it's a great option for more silvers!
▬▬▬▬▬▬▬▬▬▬▬▬▬▬▬▬▬▬▬▬▬▬▬▬▬▬▬▬
Note: I am aware that this method required a lot of alt characters to make it happen, but you can still utilize this method to obtain sierra/nucle + raw silvers for yourself. Having multiple characters will make your life much better!
This guide help you avoid a few things:
Less stress gaming experiences
Easy-going silver acquisition
No more high-level character requirements
Trade-able Currency
Fast leveling method
▬▬▬▬▬▬▬▬▬▬▬▬▬▬▬▬▬▬▬▬▬▬▬▬▬▬▬▬
All Calculation (30 Character/Daily)

450 Nucle x (110 each) = 49,500
450 Sierra x (330 each) = 148,500
148,500 + 49,500 = 198,00 | 178,200 after 10% TAX!
198,000 x 30 characters = 5,940,000 x 31 days = 184,140,000 silvers a month
45,000 Raw silvers (Sold Opal/Recipes/Equipment) per character x 30 Chars = 1,350,000
1,350,000 x 31 days = 41,850,000 Free Silvers
Challenge Mode Portal Scroll = 59,000 - 95,000 each
Trade-able with Bless Shards, Raid Portal Recipe, and Opal/etc.
+1 Character slot cost 33 TP (Optional for player who want more character!)
Low-level Challenge Requirements:
Level 100 character
4x (2 stars and above Tantalizer + Level 300 and above!)
Any classes/character with level 40 Wing of Vaivora Equipment
Challenge Mode Portal Scrolls
Time and patient!
➤ Incomplete Silver Guide: https://www.reddit.com/r/treeofsavior/comments/pd4oiv/goddess_update_silver_farming_strategiesguides/
▬▬▬▬▬▬▬▬▬▬▬▬▬▬▬▬▬▬▬▬▬▬▬▬▬▬▬▬

Video Timestamp

➤ 0:00 Introduction
➤ 2:01 Low-Level Challenge Mode
➤ 2:56 Leveling Guide (1-100)
➤ 3:47 Silver Guide (Trading)
➤ 4:07 Item's Values
➤ 5:01 21 Days of Farming Result
➤ 5:15 Raw Silvers (Equipment, Opal, and Recipes)
➤ 5:42 Which Map Should You Farm?
➤ 6:22 Daily Farm Breakdown
▬▬▬▬▬▬▬▬▬▬▬▬▬▬▬▬▬▬▬▬▬▬▬▬▬▬▬▬
Title: Early/Efficient Silver Guide - 100m-200m Silvers a Month!
Server: Klaipeda
Team Name: Tsugami